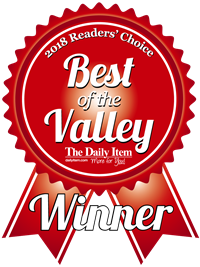 Express Fare Lunch Menu
Soup/Salad - Choose any of the following
House Ale Cheddar - Cup
Blue collar blonde pureed with sharp cheddar, aged Colby and white pepper jack cheeses. Garnished with crisp potato skins, roasted salsa and garlic pretzel croutons.

Smoked Tomato Bisque - Cup
A creamy tomato bisque with crispy basil and grilled mini-Havarti sourdough sandwich.
Simple Green Side Salad
A bed of baby greens, topped with grape tomatoes, black olives, cucumbers, onions and house-made croutons.
Entrées - Choose any of the following
Deli Sandwich
Your choice of ham, turkey or roast beef with Swiss, cheddar or provolone cheese on fresh,
house-made bread with lettuce, tomatoes and slaw. Served with a pickle spear and chips.
Grilled Sourdough Pizza
Made margherita-style with fresh mozzarella, tomatoes, basil and a blend of four cheeses.
Smoked Pork Quesadillas 8 House-smoked pork with cheddar cheese, salsa, refried beans and cilantro.
Open Face Roast Beef Sandwich
Tender roast beef in a wild mushroom gravy, served over grilled ciabatta with French fries.
Meatball Grinder
Juicy, house-made meatballs in a sweet tomato sauce. Served on a freshly baked roll with aged provolone and asiago cheese.
Classic Caesar Salad
Romaine lettuce topped with shaved asiago cheese and garlic croutons. Add grilled
chicken +4, smoked/sliced sirloin +6 or smoked salmon +6