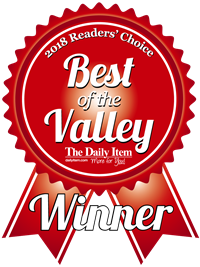 Rusty Rail Suites
Luxury Suites at the Rusty Rail Brewing Co.
Book
Now
Want to explore more of what Rusty Rail Brewing and the Mifflinburg area has to offer? Come enjoy our Luxury Suites for a comfortable experience you won't soon forget. Located on the third floor of the Rusty Rail Brewing Co., each room features a full living area, large bathroom, TV, free wi-fi and a large island for guests to gather and enjoy the Rusty Rail. Elevator access is also available to all Suites. We look forward to your stay!
Testimonials
We had a wonderful time! The suite was beautifully done. All of our comforts seemed to be thought of. Dinner was amazing and all of your staff were very welcoming and informative. We plan on coming back as soon as we can.
"Wonderful facility! From NYC to Vegas this has been the best all-around place we have enjoyed. Great food, wonderful service and excellent rooms." - Benny & Shelly, Hindman, KY
Gorgeous accommodations! One of the nicest hotel rooms in which we've stayed. Loved the charm and character of the room and the Rusty Rail.
Best night ever! Thank you for the amazing room – beautiful and so cozy!
This is such a beautiful room! Love the attention to detail.
For more information, call 570-966-6462.
If you would like to stay in our Luxury Suites or visit the Rusty Rail for dinner or drinks, contact the Suite Concierge JoLynn Weikel at:
570-966-6462
jweikel@rustyrailbrewing.com