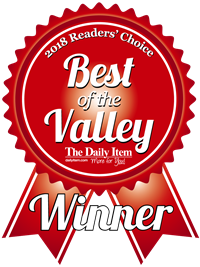 THE RIGHT TRACK to get you down the aisle
Spaces
Swipe for More Spaces
What We Offer
Swipe for More Offerings
Testimonials
The Rusty Rail was very easy to work with in customizing our reception. They were very flexible when we were running a little behind due to our post-ceremony photos. We felt very well taken care of throughout the whole process and most especially on the day of the wedding. Also, the RR has some hotel rooms on the third floor, and we stayed in the Diamond (Honeymoon) Suite on the third floor of the building on our wedding night. The room was beautiful! Thanks, Rusty Rail!
- Gretchen
Rusty Rail was great to work with and very flexible! Elyssa and Roxanne were wonderful and made the planning process very easy. We had a great wedding and I would highly recommend them to couples shopping for wedding venue!
- Katy
I can't give enough positive feedback. I was most impressed with all aspects of planning my daughter's wedding. Rusty Rail is a beautiful and unique venue. We were treated so very well in our time spent with the staff and were able to make choices that suited our needs including food to accommodate our guests who had special needs. The newlyweds stayed in the Bridal Suite, which was also beautiful. I will continue to recommend the Rusty Rail to my friends. Thank you for taking care of us.
- Coleen
I would recommend The Rusty Rail to anyone and everyone. The entire staff was so attentive, accommodating, friendly, and fun to work with. They had an answer for every question and a solution to every problem, which was exactly what I wanted when planning a wedding.
- Kate