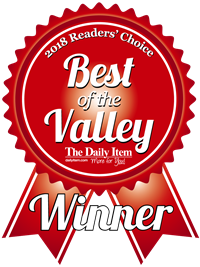 Brunch Menu
Flights from the Bar
Beer Flight
Your choice of six, 5oz samples. Ask your server for a list of options.
Mimosa Flight
A mix of six, 5oz samples. Ask your server for a list of options.
Bloody Mary Flight
A mix of six, 5oz samples. Ask your server for a list of options.
More from the Bar
Bloody Mary
Your choice of any house flavor, 16oz.
Mimosa
Your choice of any house flavor, 5oz.
Entrees
Country Steak with Gravy
Country-fried sirloin served with sweet potato and poblano pepper hash, ale-poached eggs and sage sausage gravy.
Brisket Hash
Two sunny eggs served on a hearty bed of tender beef, Yukon Gold potatoes and sautéed peppers and onions.
Chicken & Biscuits
Hickory-smoked chicken topped with sage pan gravy, white balsamic honey drizzle and sweet butter. Served over a griddled biscuit.

Overstuffed Blueberry Muffin
Baked fresh daily and topped with granola crunch streusel, vanilla bean custard, and bourbon caramel. Served with a scoop of gelato.

Brioche French Toast
Two pieces of thick-cut, scratch-made bread dipped in vanilla bean infused batter. Served with mixed berries, Vermont maple syrup and anglaise.

Iron Skillet Quiche
Flaky pastry dough with herbed gruyere custard. Topped with wild mushrooms, roasted red peppers, baby spinach and shaved parmesan. Served with your choice of toast.

Berry Parfait
Honey yogurt topped with spent-grain granola, seasonal wild berries and sweetened cream. Served with a biscotti for dipping.

Grilled AM Pizza
A grilled pizza topped with sharp cheddar, scrambled eggs, bacon, hash browns, sausage, diced red and green onions, and red wine- laced baby greens.

Crabby Benedict
A pan-seared crab cake on a house-griddled English muffin. Topped with wilted spinach, roasted peppers, a four-cheese alfredo sauce and ale-poached eggs.

Tiramisu French Toast
Crunchy, pan-seared brioche topped with vanilla bean crème anglaise, espresso cinnamon syrup, rum-spiked mascarpone and Dutch chocolate gelato.

Brunch Burger
A sage and fennel sausage patty topped with smoked bacon, aged cheddar, baby arugula, and a sunny egg. Served with maple ranch aioli and crispy hash.

Three Eggs Any Style
Three eggs prepared to your preference (scrambled, sunny, over-easy, over-medium/hard or egg whites). Served with hash browns, your choice of toast and double-smoked bacon or maple sausage.
Sides
Double Smoked Bacon
Maple Sausage
Vodka-spiked Berries
Crisp Home Fries
Two Pieces of French Toast with Butter and Syrup
One Waffle with Butter and Syrup
Toast
White
Wheat
Marble Rye
Griddled English Muffin
Non Alcoholic Drinks
Coffee/Tea
Fruit Juice
Apple, Orange, Grapefruit, Pineapple
Soda
Water