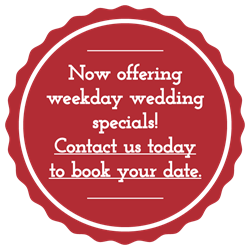 October 11, 2020
7:00 PM

to

9:00 PM
Location:
Rusty Rail Brewing Company
5 N. Eighth St.
Mifflinburg, PA 17844
TICKETS
Reserved Seating - $18
General Admission - $15
Day of Walk Up - $25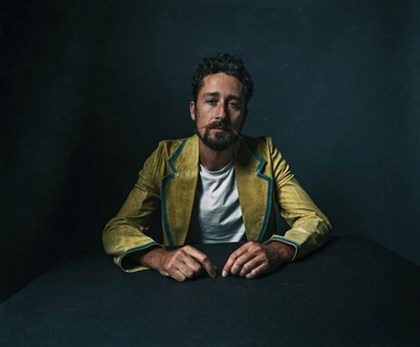 The Suitcase Junket
About
The latest album from The Suitcase Junket, Mean Dog, Trampoline is populated by characters in various states of reverie: leaning on jukeboxes, loitering on dance floors, lying on the bottoms of empty swimming pools in the sun. Despite being deeply attuned to the chaos of the world, singer/songwriter/ multi-instrumentalist Matt Lorenz imbues those moments with joyful wonder, an endless infatuation with life's most subtle mysteries. And as its songs alight on everything from Joan Jett to moonshine to runaway kites, Mean Dog, Trampoline makes an undeniable case for infinite curiosity as a potent antidote to jadedness and despair.
Produced by Steve Berlin (Jackie Greene, Rickie Lee Jones, Leo Kottke) of Los Lobos, Mean Dog, Trampoline marks a deliberate departure from the self-produced, homespun approach of The Suitcase Junket's previous efforts. In creating the album, Lorenz pulled from a fantastically patchwork sonic palette, shaping his songs with elements of jangly folk, fuzzed-out blues, oddly textured psych-rock. Engineered by Justin Pizzoferrato (Dinosaur Jr., Speedy Ortiz) and mixed by Vance Powell (Jack White, Houndmouth), Mean Dog, Trampoline rightly preserves The Suitcase Junket's unkempt vitality, but ultimately emerges as his most powerfully direct album so far.
The follow-up to 2017's Pile Driver, Mean Dog, Trampoline takes its title from a lyric in "Scattered Notes From A First Time Home Buyers Workshop," a brightly tumbling folk romp built on ramshackle rhythms and jeweled guitar tones. "I found the notes I'd taken during a first-time homebuyers workshop years ago and they were completely incomprehensible, so I decided to put them into a song," says Lorenz, an Amherst, Massachusetts-based artist who's made music under the name of The Suitcase Junket since 2009. "Mean dogs and trampolines are two things insurance companies really hate," he adds.
With its name nodding to Lorenz's longtime love of collecting old suitcases (including an antique that he's refurbished into a bass drum) and to a secondary definition of junket (i.e., "a pleasure excursion"), The Suitcase Junket reveals all the warmth and wildness to be found within such limitation. Not only proof of his ingenuity as a songmaker, that improbable richness is ineffably bound to Lorenz's purposeful fascination—an element he alludes to in discussing one of his most beloved tracks on Mean Dog, Trampoline, the gloriously clattering "Stay Too Long." "I'm the kind of person who wants to stay around till the very end of whatever's happening," Lorenz says of the song's inspiration. "Whether it's a party or something else, I always want to know how it ends. Even if it's probably gonna be a total disaster, I want to be there to see it all."
View All
Upcoming Events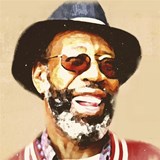 The Real Deal - This is a very special & super rare performance of a true Hill Country Bluesman, RL Boyce. Grammy nominated for best traditional Blues Album, "Rollin and Tumblin", it is said that RL rarely leaves Como Mississippi but his music is well known all over the world. RL will be accompanied by Lighnin' Malcolm and we are super fortunate and honored to host them both here in Mifflinburg PA
Read More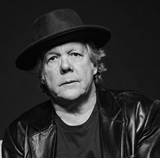 We welcome back our friend Steve Forbert ! Singer-songwriter Steve Forbert had his first major hit back in 1979. Forty-plus years later, he's still writing acclaimed songs having released 20 studio albums, including a Grammy-nominated tribute to Mississippi legend, Jimmie Rodgers. He has seen his songs performed by the likes of Keith Urban, Rosanne Cash and Marty Stuart, been inducted into the Mississippi Hall of Fame, and even appeared opposite Cyndi Lauper in her music video for 'Girls Just Wanna Have Fun'! Steve is back with another studio album of his favorite cover songs in an album he titles, "Early Morning Rain."
Read More