May 03, 2019
9:00 PM
Location:
Rusty Rail Brewing Company
5 N. Eighth St.
Mifflinburg, PA 17844
TICKETS
Reserved Seating - $22
Reserved Bar Seat - $20
General Admission - $20
Day of Walk Up - $27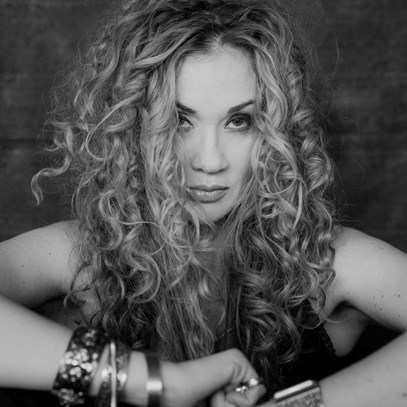 Dana Fuchs
About:
Dana Fuchs has never dealt in nostalgia. For this questing artist, it's not about the rear-view but the road ahead. The next song. The next session. Tonight's show and tomorrow's bus ride. But as Dana sheds her musical skin with her triumphant fourth album Love Lives On, it seems a fitting juncture to rewind the reels and thumb a backstory as compelling as any in rock 'n' roll. This life and times doesn't always make for easy reading. The triumphs are laced by tragedy, ugliness, injustice. But whatever the obstacles, music and love have been the beacons that guide her on.
On Love Lives On, the songs are the stars. The album opens in commanding style with Backstreet Baby, driven by grooving guitars, a spring-heeled horn section and a savagely beautiful vocal telling of a woman with "nothing to lose". Cuts don't come funkier than Ain't Nobody's Fault But Mine, while Callin' Angels fuses upbeat gospel with a poignant lyric. "It has a verse for each family member," explains Dana. "It's become a song of conjuring our loved ones in our hearts at every show."
Elsewhere, the bittersweet Sittin' On rides on clipped guitar, Sad Solution offers an effervescent strut, while the vulnerable and reflective title track – written by Dana as she watched her mother slip away in a Florida hospital following an 11-day vigil – traces the circle of life. "This song is about the experience of losing a mother and then becoming one. Letting go of the first love of my life. Lying next to her as she passed, wishing I had asked her so many things. Wishing I had more time."
Out of darkness comes light. And out of that fascinating early career emerges an older, wiser Dana Fuchs, armed with the album of her life. New label. New studio. New sound. New possibilities for an artist who has so far only hinted at her potential. "I sure hope those who've been with me all along will feel as passionately as I do about it," she concludes. "And that those who have yet to hear me will now come on board. Love Lives On is almost like a second child to me. It's who I am at this moment in time, captured on tape…"
-Henry Yates Classic Rock Magazine UK
View All
Upcoming Events
We are excited to again host Grammy Nominated singer/songwriter, Ari Hest. Many of Ari's songs have appeared on TV and film - The Path, The Lincoln Lawyer, Private Practice, Army Wives, and One Tree Hill. Welcome back Ari!
Read More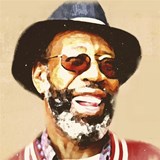 The Real Deal - This is a very special & super rare performance of a true Hill Country Bluesman, RL Boyce. Grammy nominated for best traditional Blues Album, "Rollin and Tumblin", it is said that RL rarely leaves Como Mississippi but his music is well known all over the world. RL will be accompanied by Lighnin' Malcolm and we are super fortunate and honored to host them both here in Mifflinburg PA
Read More