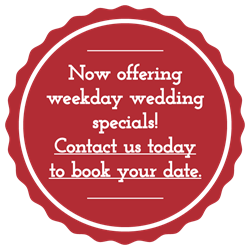 Rusty Rail LIVE Presents:
Steve Forbert
September 27, 2020
7:00 PM

to

9:00 PM
Location:
Rusty Rail Brewing Company
5 N. Eighth St.
Mifflinburg, PA 17844
TICKETS
Reserved Seating - $20
General Admission - $20
Day of Walk Up - $25
Bar Seating - $20
Ticketing questions contact:
tickets@rustyrailbrewing.com
814-441-3664
Steve Forbert
About:
Singer-songwriter Steve Forbert had his first major hit back in 1979. Forty-plus years later, he's still writing acclaimed songs having released 20 studio albums, including a Grammy-nominated tribute to Mississippi legend, Jimmie Rodgers. He has seen his songs performed by the likes of Keith Urban, Rosanne Cash and Marty Stuart, been inducted into the Mississippi Hall of Fame, and even appeared opposite Cyndi Lauper in her music video for 'Girls Just Wanna Have Fun'!
During the 1970s and early eighties, Forbert released four critically acclaimed albums. Forbert's intimate verbal imagery, paired with a roots-rocking musical approach, struck a chord with millions of people during the transitional period between '70s folk-rock and '80s New Wave.
Forbert's debut album, 'Alive On Arrival', showcased his unique blend of traditional American roots and pop stylings and became one of the year's most acclaimed records. One track from that album, "Grand Central Station, March 18, 1977", earned him a spot on the 2014 Village Voice list of The 60 Best Songs Ever Written About New York City, along with many musical heavyweights like Jim Croce, Tom Waits and Frank Sinatra.
His second album, Jackrabbit Slim, achieved Gold record status, aided by the radio hit "Romeo's Tune" that reached Billboard Top 10 on the charts. That record was re-mastered and re-released in 2019 to commemorate its 40th anniversary. In the mid-1980s, Forbert moved to Nashville and continued a prolific music career that has included 20 studio albums. Forbert's album, Any Old Time, was a collection of songs by Meridian MS country music pioneer Jimmie Rodgers and received a Grammy nomination in 2003 for Best Traditional Folk Album.
Forbert has toured extensively throughout his career, both nationally and internationally. In 2017, An American Troubadour: The Songs of Steve Forbert was released, featuring renowned musicians like John Oates and Robert Earl Keen, performing his songs. In 2018, Forbert published his memoir Big City Cat: My Life in Folk-Rock. "Like the earlier Bob Dylan and Patti Smith books, Forbert has a warm way of describing the pull of NYC and the ensuing challenges of getting traction, against the context of a small-town upbringing. He offers a sparkling observation about the pull of music as excellent as any I have seen," says Entertainment Today.
Forbert is one of the few artists who can mesmerize a crowd with nothing but a distinctive voice, an acoustic guitar and his trusty harmonica slung around his neck, letting the purity of his music stand on its own.
From an exuberant twenty-something playing on the streets of Greenwich Village to an established performer regaling audiences across the globe with his musical stories, Steve Forbert has maintained a consistent standard of musical integrity and excellence for more than 40 years.
Press:
"... Nothing, nothing in this world, is going to stop Steve Forbert, and on that I'll bet anything you'd care to wager." - Paul Nelson, Rolling Stone
"The Steve Forbert saga is irresistible." - Rolling Stone
"At heart he has always been an introspective, homespun philosopher who muses out loud in folksy vignettes that show him to be at once ingenious and canny." - NY Times
"One of the most distinctive voices anywhere" - Bob Harris, BBC Radio 2
"...a distinctive voice that's weathered but vulnerable — or if you prefer, shy but seasoned." - NPR
"Evocative and compelling...a solid reaffirmation of what makes him such an overlooked gem." - Entertainment Today
"one of America's best but too often unheralded songwriters" - No Depression
Accomplishments:
Mississippi Governor's Award & Senate Recognition (2020)
Grammy Nominee - Any Old Time - Best Traditional Folk Album (2004)
Mississippi Musicians Hall of Fame (2006)
Recipient of Star on The MAX Walk of Fame (2019)
View All
Upcoming Events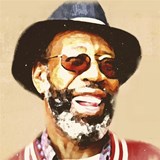 The Real Deal - This is a very special & super rare performance of a true Hill Country Bluesman, RL Boyce. Grammy nominated for best traditional Blues Album, "Rollin and Tumblin", it is said that RL rarely leaves Como Mississippi but his music is well known all over the world. RL will be accompanied by Lighnin' Malcolm and we are super fortunate and honored to host them both here in Mifflinburg PA
Read More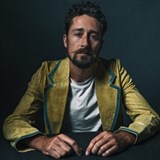 The Suitcase Junket - Awesome ! It's great to host The Suitcase Junket once again. TSJ is out on tour supporting the fantastic new album - Mean Dog, Trampoline, produced by Steve Berlin of Los Lobos. Don't miss this show...seriously.
Read More