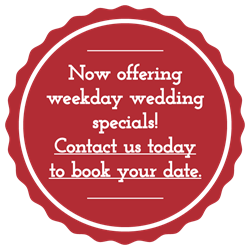 Hill Country Blues with GRAMMY Nominated:
RL Boyce
accompanied by: Lightnin' Malcolm
September 06, 2020
7:00 PM

to

9:00 PM
Location:
Rusty Rail Brewing Company
5 N. Eighth St.
Mifflinburg, PA 17844
TICKETS
Reserved Seating - $17
Reserved Bar Seat - $17
General Admission - $17
Day of Walk Up - $25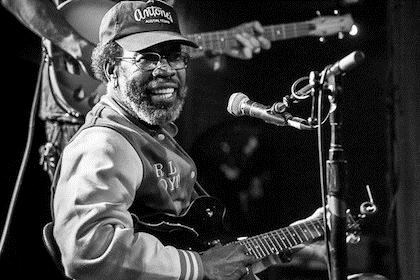 RL Boyce
About:
R.L. has been an invisible hand behind some of the most culturally important, vital music America has to offer the world.
R.L. Boyce's Hill Country Blues is effortlessly transcendent and mesmerizing. Capturing the juke-joint, moonshine fuelled, picnic party life of Como, Mississippi, Boyce takes the listener through Saturday night and over that fine line that separates it from Sunday morning. This is god-fearing music on Mississippi terms.
Waxploitation releases R.L.'s new album Roll and Tumble.
R.L. Boyce has become so highly regarded people see him as the Ravi Shankar of Hill Country music. Hill Country music is loose and free, so much so that it puts both the performer and the listener in a warm, almost meditative state while still groovy enough to demand a good ass shake. Through improvisation, it is designed to heighten your consciousness. You don't play this sort of music so much as you submit to it.
R.L.'s been a musician since his days as a child growing up in Como, Mississippi, home to the great Hill Country bluesman Mississippi Fred McDowell. He started out as a drummer, playing for the Rising Star Fife and Drum band with blues legend Otha Turner, all the while waiting to come out in front to sing and play guitar. His songs are often delivered in an improvisational fashion, with references to his collaborators, his environs and whatever else happens to be on his mind at that particular moment. You will never hear the same R.L. Boyce song twice.
This latest collection of songs was recorded over two days. Everything was done on the first take, giving listeners a rare glimpse into the kind of masterful jams that pop up at backyard parties and get-togethers in the Hill Country. The recordings were co-produced by David Katznelson, and North Mississippi Allstars leader and Black Crowes collaborator Luther Dickinson. Dickinson also appears as a musician on the record.
To properly capture the sound of R.L. and his friends, you set up the mics, get the hell out of the way and let the hypnotic boogie take over.
As R.L. himself says, "Most of it, when somethin' hits my mind, I just start. I don't do no rehearsin' with nobody. I don't do nothin' like that. Whatever hits me, I jump in on it."
They say the greatest players are so tight they are loose. This is that.
Quote from Co-Producer Luther Dickinson (North Mississippi Allstars):
This is the most important honest to God Hill Country Blues Record made since R.L. Burnside's A Ass Pocket Of Whisky. The only record capturing the father and son double drumming team of Cedric Burnside (RL Burnside's drummer and grandson) and Calvin Jackson. R.L. Boyce is a first-hand protégé of Fred McDowell, Ranie Burnette and RL Burnside but with an added rhythmic edge he honed from his time playing drums with Jessie Mae Hemphill. R.L.'s endless boogie keeps the She Wolf style alive. The record is a revelation of improvised blues lyrics, my favorite being, "Bury me face down. Don't come to my funeral looking to see my face, you won't see nothin but ass and nuts."
Lightnin Malcolm laid down the 2nd guitar bass line with R.L. throwing in abstract blues splashes of lead guitar. I laid out with the slide until he would ask me to play, "Give it to me. I need it." R.L. and I formed our friendship and both learned to play hill country blues sitting on Otha Turner's front porch. He would berate us if our playing seemed uninspired but if we got a feeling raised up he would jump up, throw his hat down, start dancing and singing eventually passing around his own ass pocket of corn whisky. That is what R.L. and I lived for in those days
View All
Upcoming Events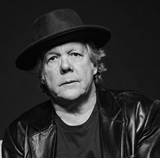 We welcome back our friend Steve Forbert ! Singer-songwriter Steve Forbert had his first major hit back in 1979. Forty-plus years later, he's still writing acclaimed songs having released 20 studio albums, including a Grammy-nominated tribute to Mississippi legend, Jimmie Rodgers. He has seen his songs performed by the likes of Keith Urban, Rosanne Cash and Marty Stuart, been inducted into the Mississippi Hall of Fame, and even appeared opposite Cyndi Lauper in her music video for 'Girls Just Wanna Have Fun'! Steve is back with another studio album of his favorite cover songs in an album he titles, "Early Morning Rain."
Read More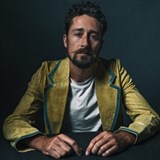 The Suitcase Junket - Awesome ! It's great to host The Suitcase Junket once again. TSJ is out on tour supporting the fantastic new album - Mean Dog, Trampoline, produced by Steve Berlin of Los Lobos. Don't miss this show...seriously.
Read More