December 08, 2017
9:00 PM
Location:
Rusty Rail Brewing Company
5 N. Eighth St.
Mifflinburg, PA 17844
TICKETS
Reserved Seating - $17
General Admission - $15
Day of Walk Up - $20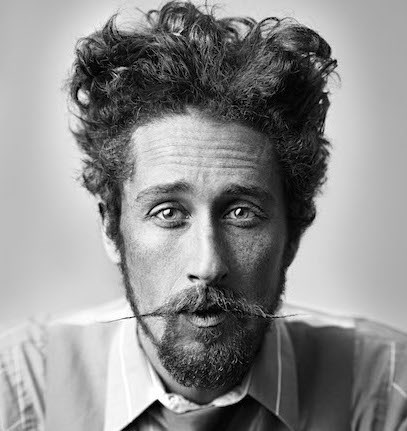 The Suitcase Junket
About:
From the salvaged sounds of American juke joints, back porches, honky tonks,and rock clubs, The Suitcase Junket conjures an entirely new sound on his essential rock collection Pile Driver (April 21, Signature Sounds Recordings).The Suitcase Junket is Matt Lorenz: artist, tinkerer, swamp yankee,one-man band. His is the road-worn voice rising over the grind of a tube-amped dumpster guitar, and the wild double pitches of throat singing. From Lorenz' penchant for thrift and ingenuity comes this full-length Signature Sounds debut of original rock anthems, mountain ballads, blues manifestos and dancehall festivity. It is magnificent, rousing, image-driven songwriting, laid out on instruments built of broken bottles, thrift store forks, dried bones, gas cans, shoes, saw blades, a toy keyboard, salvaged instruments, and an overhead compartment's worth of luggage. Matt Lorenz [The Suitcase Junket] was raised in Cavendish, Vermont, the son of schoolteachers. He learned to sing by copying his sister Kate; the siblings are two-thirds of the touring trio Rusty Belle. Lorenz graduated from Hampshire College in Amherst, Massachusetts, in 2004, having taught himself to throat-sing, inspired by a South Indian cooking class. On moving day, he pulled a guitar, filled with mold and worse for wear, from a dorm dumpster. He fixed it up and started pulling songs out of it. That was the beginning. Since then, The Suitcase Junket has built a powerful fan base in his native New England and far beyond.