October 18, 2019
9:00 PM
Location:
Rusty Rail Brewing Company
5 N. Eighth St.
Mifflinburg, PA 17844
TICKETS
Reserved Seating - $17
Reserved Bar Seat - $15
General Admission - $15
Day of Walk Up - $20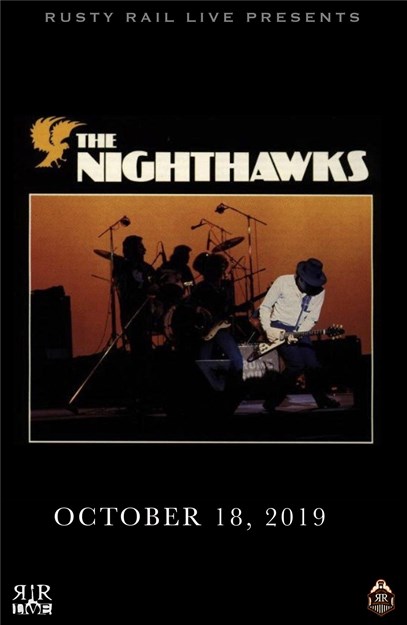 The Nighthawks
About:
What sustains a band for more than four decades? Not a hit radio band, but a roll-up-your-sleeves/drive to the next gig overnight/carry your own gear up the steps and night after night make people happy kind of band. One that makes them dance; sends them home to come back again—and again. What makes that kind band stay together through relatively few personnel changes? Answer: A good idea; a universal yet somehow unique good idea.
The Nighthawks sought not so much to reinvent rock and roll, but simply to have it reinvent itself by taking the original ingredients and following—if somewhat loosely—the original recipe. And like good cooks, the individual personalities involved ultimately affected the outcome. The band was over 10 years old and had baffled the mainstream industry before the term "roots rock" was coined to explain the likes of West Coasters like Los Lobos and The Blasters. By then, the affilia- tion with many of the living blues greats seemed to brand The Nighthawks a "blues band," despite the fact that they played with Carl Perkins as well as Muddy Waters.