October 12, 2018
9:00 PM
Location:
Rusty Rail Brewing Company
5 N. Eighth St.
Mifflinburg, PA 17844
TICKETS
Reserved Seating - $17
General Admission - $15
Day of Walk Up - $20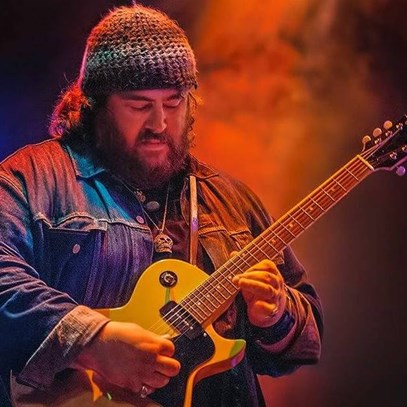 Nick Moss
About:
Chicago guitarist, vocalist and songwriter Nick Moss is a bona fide bluesman down to his soul. He is a 30-year veteran of the city's take-no-prisoners blues scene. He paid his dues gigging in Chicago's rough and tumble West and South side blues clubs under the tutelage of some of the city's greatest blues luminaries. Blues Revue says, "Nick Moss is at the top of the blues world….ambitious and intense…He can play traditional blues with the best." New Jersey's Dennis Gruenling is considered among today's best blues harmonica players. His high-energy, full-throttle playing has earned him comparisons to the late James Cotton. Living Blues says, "Dennis Gruenling is a contemporary harmonica master…impressive, genuine and fresh-sounding." Now, recording together for the first time, The Nick Moss Band featuring Dennis Gruenling makes their Alligator Records debut with The High Cost Of Low Living, a dream come true for both musicians.
Nick Moss has been recognized as one the great guitarists of his generation, garnering accolades from Buddy Guy and praise from Jambase, Relix, and Gratefulweb.com among many others. His recording career spans decades and his albums are staples at blues radio outlets worldwide, and are now in rotation at stations with jam and rock formats.
Nick Moss Band has a legion of fans that flock to his shows, knowing that each night will be a grand musical experiment. There will be sonic textures to discover and new sounds to stir the soul.