February 16, 2018
9:00 PM
Location:
Rusty Rail Brewing Company
5 N. Eighth St.
Mifflinburg, PA 17844
TICKETS
Reserved Seating - $20
General Admission - $17
Day of Walk Up - $25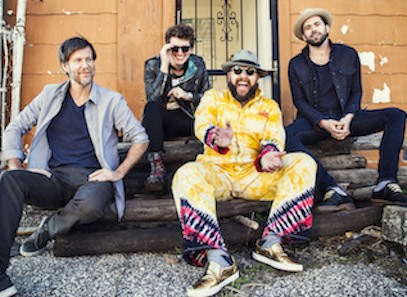 John Nemeth
About:
Don't try to snatch him back and hold him, he's a man on the move. John Németh had already established himself among the very top ranks of blues musicians and modern soul singers when he decided to break the mold with his new record, FEELIN' FREAKY. Németh fearlessly crushes all barriers of style and genre with an album of original songs that defies all the usual pigeonholes. Drawing from his strong influences in blues and R&B, as well as contemporary sounds in hip hop and rock & roll, John creates music that is personal as well as universal, and owes its origin to no one but John Németh. John's songs are groove and melody-driven, laced with thoughtful lyrics and nuanced humor, and cover themes from social issues of gun violence and class values to the pure hedonistic joy of dancing, sexuality and marijuana. He creates his songs from melodies and phrases he draws from the sounds of life, from early-morning Memphis songbirds to the din of the city. For this album John brought his new songs to his great touring band, the Blue Dreamers – Danny Banks on drums, Matthew Wilson on bass and guitar, and Johnny Rhodes on guitar – so they could hone the groove and finish building the album as a group. Under the simpatico guidance of Grammy-nominated producer Luther Dickinson (North Mississippi Allstars), FEELIN' FREAKY emerges as a modern personal masterpiece.