October 06, 2017
9:00 PM
Location:
Rusty Rail Brewing Company
5 N. Eighth St.
Mifflinburg, PA 17844
TICKETS
Reserved Seating - $22
General Admission - $20
Day of Walk Up - $25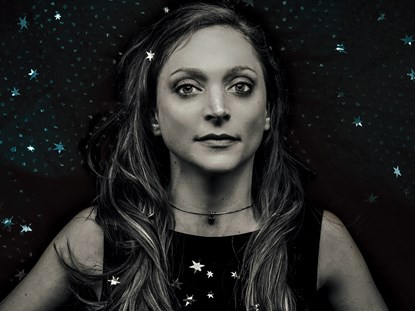 EILEN JEWELL
About:
After releasing five albums of critically acclaimed original songs, the reigning "Queen of the Minor Key" is taking a moment to shake hands with the blues. Eilen Jewell's new collection of twelve rare, bold blues and R&B covers adds to her potent mix of classic country, folk, and early rock 'n roll inspired original music. From the barrelhouse power of 1920's Bessie Smith to the electrified sounds of 1960's Betty James, blues music has always been a strong influence on the Boise, Idaho native.
On Down Hearted Blues (September, 2017 Signature Sounds Recordings) Eilen and her long-time road band (Jerry Miller, Shawn Supra, Jason Beek) rip through greasy versions of dark blues like Charles Sheffield's "It's Your Voodoo Working", Willie Dixon's "You Know My Love", and Albert Washington's "One of These Days". The band also strips down the sound, trading in drums and electric instruments for washboards, mandolins, and banjos to cover songs like Memphis Minnie's "Nothing in Rambling", Bessie Smith's "Down Hearted Blues", and Moonshine Kate's "Poor Girl's Story".
For over a decade Eilen Jewell has taken her brand of sultry surf-noir and dynamic Americana music to cities from Melbourne to Madrid to Manhattan. Her subtle but powerful musical approach, combined with her warm stage presence and evocative original lyrics, continue to gain her the loyalty of fans worldwide.