Jeremy Pinnell
with very special guest: Chris Rattie & The New Rebels
November 03, 2019
7:00 PM

to

9:00 PM
Location:
Rusty Rail Brewing Company
5 N. Eighth St.
Mifflinburg, PA 17844
TICKETS
Reserved Seating - $17
Reserved Bar Seat - $15
General Admission - $15
Day of Walk Up - $22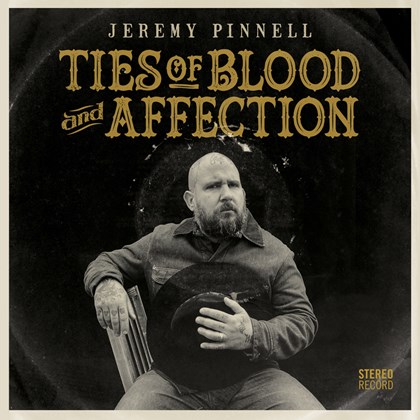 Jeremy Pinnell
About:
When Jeremy Pinnell released OH/KY in the summer of 2015 to stunned acclaim, it felt like an entire career compressed into one knock-out album. Hailed as a "ming-blowingly good" (Greg Vandy, KEXP) "tutorial on classic country music" (Popmatters), Pinnell's debut immediately differentiated as authentic and unflinching. Dogged touring through Europe and the states and celebrated radio sessions followed, cementing Pinnell's position as a no-fuss master of his craft.
His 2017 album Ties of Blood and Affection presents a canny lateral move. Instead of doubling down on the stark themes and values of his debut, this sophomore album finds Pinnell finding comfort in his own skin and achieving the redemption only hinted at in his previous batch of haunted songs. Here Pinnell joyfully embraces the working life, family obligations, and faith. His new stories delve into acceptance and survival, all the while investigating his most challenging chapter yet: adulthood. While "If life don't get any better / I'm alright with this" isn't an out-right triumph, it's an honest revelation.
You can feel the room breathe and get a sense of these musicians eyeballing each other as their performances are committed directly to thick analog tape. Honest and careworn, Jeremy's voice can touch on wry, jubilant, and debauched - all in a single line. Ties of Blood and Affection offers a fair dose resolution to Jeremy's story. At hismbest, Jeremy Pinnell chronicles the joy and sorrow of being human, which is the best that anyone could do.
"Hardscrabble honky-tonk at its best, nodding to Johnny Cash and Buck Owens in equal measure. Ties of Blood and Affection is a stellar collection that could earn Pinnell comparisons to Sturgill Simpson." - ROLLING STONE
"One of my favorite new finds." – Sean Moeller / DAYTROTTER
"Kentuckian Jeremy Pinnell hits all the country-tune sweet spots. His voice is strong and a little mournful -- you can feel his ache seep through the speakers as you listen -- and the rhythm section shuffles along gently. Weepy pedal steel licks feel just right as Pinnell sings a regretful refrain of 'I did it again,' a familiar sentiment for any of us who've ever done a little backsliding." - THE BLUEGRASS SITUATION
Chris Rattie & The New Rebels
November 03, 2019
7:00 PM

to

9:00 PM
Location:
Rusty Rail Brewing Company
5 N. Eighth St.
Mifflinburg, PA 17844
TICKETS
Reserved Seating - $17
Reserved Bar Seat - $15
General Admission - $15
Day of Walk Up - $22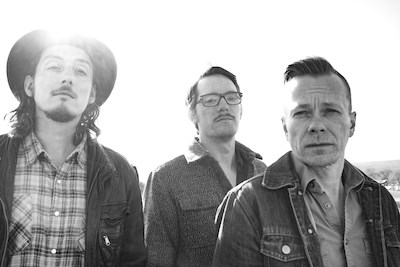 Chris Rattie & The New Rebels
About:
For Chris Rattie & The New Rebels, 3 is the magic number.
The band is a roosty, and dynamic three piece, whose sound ranges from raw, elemental rock n roll to harmony driven acoustic ballads. The New Rebel's sound is simultaneously anthemic, cathartic, and intimate. Chris Rattie's crafted tales of lovers, losers, and dreamers wrap themselves around hard driving rhythm, greasy electric guitar, and gritty harmonica, forming a rough and tumble fusion of rock, blues, country, and folk.
Chris Rattie & The New Rebels were formed in State College, Pennsylvania in 2017 after Chris released his second album, Porch. A native to central Pennsylvania, Chris cut his teeth as a drummer for Vince Welnick of The Tubes and The Grateful Dead, drummer and prominent songwriter in The Rustlanders (whose second album was helmed by producer Don Was and recorded in L.A.'s East West Studios), and as a vocalist/drummer/guitarist in the rock band Marah. The experiences imparted invaluable wisdom, giving Chris the exact skills he needed to write and record Porch. Jason Scott of B-Sides and Badlands called the album "a masterful creative accomplishment"; and goes on to say "Through nine coarsely-delivered, poignant tracks, Rattie defies convention and situates himself as transcendent".
Rattie and The New Rebels started off as a four piece, with Forrest Schwartz on drums, Jeff Downing on bass, and Nate Cutshall on guitar and harmonica. The band began touring relentlessly throughout the Mid-Atlantic and Southern states to promote Porch. Buzz and momentum built alongside fatigue and road weariness. In July of 2018 Forrest decided to part ways and focus on his accomplished teaching career out west. The New Rebels were left without a drummer.
A perfect example of necessity as the mother of invention, the band re-invented itself.
Chris, Jeff, and Nate worked to redefine the phrase "power trio". All of them multi-instrumentalists, they have since paired themselves down into a lean, mean machine. "We basically re-arranged everything" Rattie says, "We had to really focus on the basic building blocks of the songs and what makes them work." The result created an extremely engaging live performance, moving from a whisper to a roar. Reformed and invigorated, Chris Rattie & The New Rebels hit the road again in September of 2018. Excited by their rediscovered sound, they booked time at The Church recording studio in Pittsburgh, PA in June 2019. The result being three brand new singles: "Culture War Casualty", "Storm Song", and "Chaos and Stardust". Self produced, with engineer Dave Hidek pushing the faders, these songs represent The New Rebels simultaneously raw and polished, unique new sound. Armed with new music and renewed energy Chris Rattie & The New Rebels are back at it again, a working class band in a rusty old van, keeping that dream alive for all of you fellow sinners out there.