Steve Forbert with special guest Jesse Bardwell
March 15, 2019
9:00 PM
Location:
Rusty Rail Brewing Company
5 N. Eighth St.
Mifflinburg, PA 17844
TICKETS
Reserved Seating - $20
General Admission - $20
Day of Walk Up - $20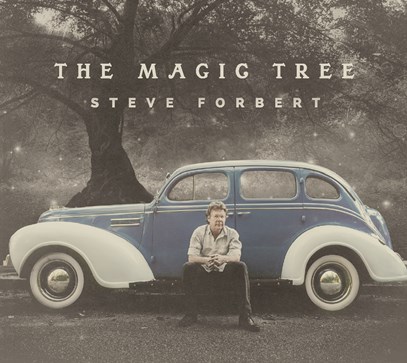 Steve Forbert
About:
After years with local bands, Steve Forbert left his hometown of Meridian, Mississippi, in his early 20s and
headed for the Big Apple in search of recording deals and larger audiences. He started out playing for change at Grand Central Station and hitting every open mic night he could before eventually moving into the club scene at infamous spots like New York City's CBGBs.
At a time when rootsy rock was fading in favor of punk-edged bands such as the Ramones, Talking Heads and Blondie, Forbert's folk-pop "Romeo's Tune" hit #11 on the charts and brought him into the international spotlight. Critics and the public embraced his melodic and lyrical styles, a more traditional sound among the post-disco punk and rock of the late 70s and early 80s.
Always following his own instincts, Forbert said, "I've never been interested in changing what I do to fit popular style and needs."

And that's the motto he has lived by since the release of his debut album "Alive on Arrival" in 1978. "Rolling Stone" contributing editor David Wild recently wrote that "now or then, you would have been hard-pressed to find a debut effort that was simultaneously as fresh and accomplished as 'Alive on Arrival.' It was like a great novel by a young author who somehow managed to split the difference between Mark Twain and J. D. Salinger."
March 15, 2019
9:00 PM
Location:
Rusty Rail Brewing Company
5 N. Eighth St.
Mifflinburg, PA 17844
TICKETS
Reserved Seating - $20
General Admission - $20
Day of Walk Up - $20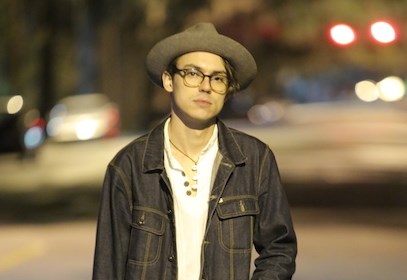 Jesse Bardwell
About:
Jesse Bardwell is a musician born and raised in northwest New Jersey, but currently lives in close proximity to the beautiful Delaware Water Gap in Northeastern Pennsylvania. With an innate calling to music, he started his musical career early on; Quimby Mountain Band formed in 2005 when he was 17 years old. Over the years garnering regional acclaim and touring from the Atlantic to the mighty Mississippi QMB has raised a ruckus in Delta jukejoints, theatres, bars, dives, concert halls, and all the likes in between. Opening for acts such as Railroad Earth, Keller Williams, Marshall Tucker Band, New Riders of the Purple Sage, Foghat and many others.
Throughout the years his song writing has leant itself more to the ear of early country and Americana. Writing songs for the band and other self indulgences has, over time, allowed him to form musical collaborations with many fine players from near and far. In addition to working on releasing his own solo "EP" (recorded in Nashville), his musical involvements include:
Jesse Bardwell and the Free Union is an Americana-roots trio comprised of; Jesse Bardwell of the Delaware Water Gap region of NJ/PA. San Francisco based Elliott Peck, and Joe Cirotti from New Jersey on upright bass. Peck stays busy back home singing, playing guitar and piano in her band Midnight North in addition to singing with Phil Lesh of the Grateful Dead's band Phil Lesh and Friends. Cirotti is an amazingly talented multi-instrumentalist, who has spent years honing his craft playing/writing and touring with various acts such as his self fronted "Only Living Boy", toured Europe w/ "Kinky Friedman" and he has 2 solo albums under his belt. Bardwell has been relentlessly filling rooms with a passionate sound since 2005 playing between here and everywhere else in Quimby Mountain Band and solo alike, sharing the bill with acts such as Railroad Earth, John Ginty's Brother Buddha, the Radiators and countless others. Together the two fashion a refulgent blend of old-time country, Americana, roots and folk music. Their sets are comprised of both original works and a few pieces of adoration pulled from the time-strewn pages of the great American songbook.
Cannons In the Cornfield is a traditional bluegrass and folk quintet. Comprised of members Joe Cirotti- fiddle/guitar, Harry Noble- banjo/guitar, Bob Noble- bass fiddle, Matt Schmidt- guitar, Jesse Bardwell- mandolin/guitar. Formed out of good friends who had an affinity for that old timey sound, Cannons can be seen delivering their brand of earth driven tunes around the North East.