Explore Our Venue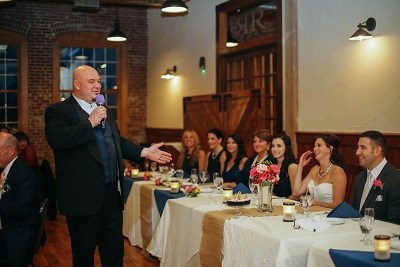 Our Pardee Room features several hand-painted murals from a local artist. It can accommodate up to 300 people and, with its private suites, restrooms and dance floor, it is perfect for weddings, receptions and any other special event.
Our Great Room can hold up to 300 guests and is ideal for wedding ceremonies, receptions and private events. The room is complete with a beautiful custom-made stained glass window.
Contact us today to learn more about our enchanting venue.