Blondes really do have more fun!

Blue Collar Blonde Ale
My Story
At the end of a long work day you deserve to take off your gloves, pry off your boots and enjoy a little refreshment. Our crisp, Blonde Ale has been brewed to deliver both the drinkability you desire and the flavor you crave. So kick back, pop a top and enjoy the only blonde that will never turn you down!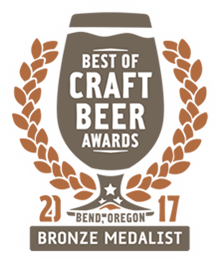 ABV: 4.6%
IBUs: 24
Color: Pale Gold
Hop Varieties: Cascade, Centennial, Citra
Malt Varieties:

Pale 2 Row, Munich Light 10L,

Carapils, White Wheat Malt

Availability: Draft, 12 oz. Bottles, Brewpub