You are INVITED!!!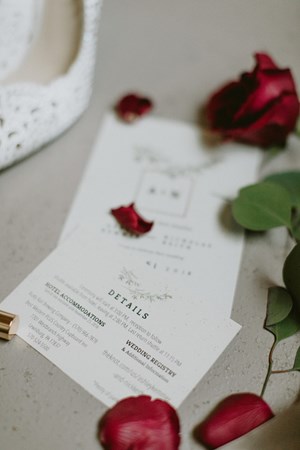 Wedding Detail Check List
Date Determined
Ceremony Venue Booked
Reception Venue Booked
Time Secured
Menu Selected
Guest List Created
If you can check all these details off your list; you are ready to begin the process of ordering your wedding invitations. So, where do you start? If you are going to design them yourself there are many online sites that can help you find the perfect invitations. If you want to hire a professional to create and print your invitations as well as any other stationary needed for your wedding this is an option as well.
Whichever way you decide to go for your invitations you will want to include the following details for your guests. What they are invited to, who it is for, when the event is, where it will take place, the time and a RSVP date with a contact. This may seem like a lot of details to include but you want to make sure your guests have all the details needed for your big day!! You may also want to include hotel information for any out of town guests, shuttle details if transportation is provided, registry information, a Wedding Website link, as well as menu details if your meal is served and guests will need to select their entrée.
Tell us, where did you find your perfect invitations?
~RR Wedding Team