Posted on February 21, 2019 in Rails And Veils
YOU are BEAUTIFUL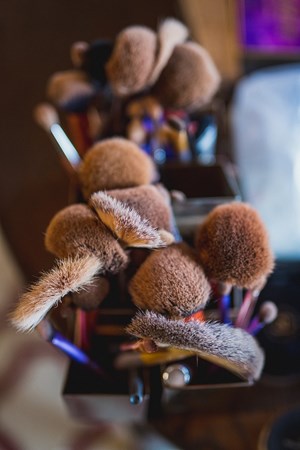 In all the planning leading up to your wedding one detail you do not want to forget about is your hair and make-up. This detail may already be a no brainer knowing that you will use your current stylist for your hair and the make-up artist that is at the same salon for your face. If this is the case, yayy!!
If you need to find a stylist as well as a make-up artist due to different reasons, the best place to start is by asking your wedding venue who they would recommend as well as who they have worked with in the past for weddings. Here at the Rusty Rail we have many salons in the area work with us in the past to make the Bride and her Tribe beautiful for the day of a wedding. This is also another detail to think about; will you have your hair and make-up completed in a salon or on site for your big day.
Regardless of where and who you decide on, you want to schedule a trial prior to your big day. This will ensure that on the day of your wedding you look exactly the way you want as the doors open to walk down that aisle.
~RR Wedding Team