Wedding Vision: Reception Décor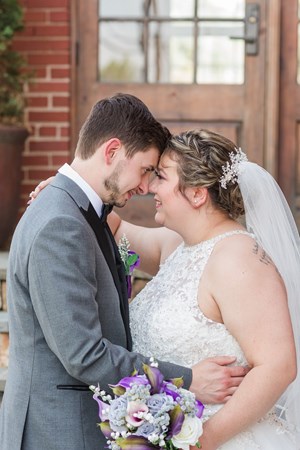 So, what's so important about reception décor? Either you're the one asking this question or the one jumping to answer it, here's some of our favorite décor ideas for your dream reception space!
Incorporating Ceremony Décor
Get double the use out of your décor and use it for your reception as well!
Arch
Use your arch as a backdrop behind your sweetheart/head table! Not only does this look great in photos, but you also save some cash on extra décor.

Draping & Lighting
If you rented draping or lighting for your wedding, of course it will still be up for your reception, but use this to your advantage! These two things add so much to a room alone; just imagine what they'd do along with your other décor!

Aisle Décor
Use your aisle décor in your reception space as well! If you used candles, use them as centerpieces! Greenery? Throw it on your head table! Whatever it may be, put it to good use! Not only is this convenient, it also keeps your theme flowing smoothly.
Round Table Décor Vs. Rectangle Table Décor
Is there a difference between round and rectangle tables and what décor we can use on them, or not? Technically speaking no, there's no difference. However, one thing to consider is if you're using one rectangular table, the empty space in the middle will be limited vs a round table which will have more open space. If you like the look of rectangle tables but want more décor space, consider pushing two rectangle tables together to create more seating and more room for those gorgeous centerpieces you've been dreaming about!
Dessert Table
Don't leave out your dessert table! This is also a focal point in pictures and can be decorated to match the rest of your space. Use our hanging greenery hoops, create a backdrop, or use the wall behind your table to make it pop! Add in some greenery/florals around your desserts with a few smaller pieces of décor that are being used in the rest of your space and bam, the perfect dessert table!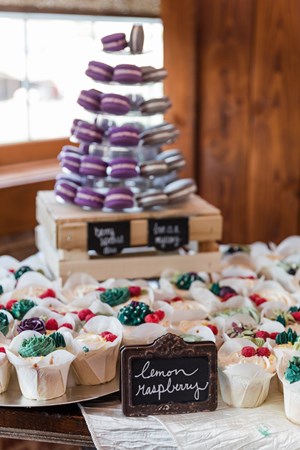 Dessert table décor doesn't always have to be about the décor though, use your cake and/or other desserts as well! Ask your baker to pipe flowers onto your cupcakes, use a personalized cake topper, or decorate your cookies with your wedding date written in the icing! Keep the creative ideas flowing!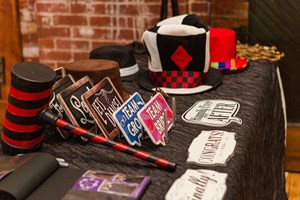 Statement Stands
When we say statement stands, we mean statement pieces! Consider doing any of these ideas to wow your guests! (Of course, these can all be done on a small scale!)
Balloon Arch
Balloon arches are the perfect way to add a pop of color and to fill a space without absolutely breaking the bank! Incorporate your wedding colors, and this just became the perfect photo backdrop.
Escort Card Wall
We've all heard of seating charts, but have you ever thought about a seating chart wall!? Use large pieces of plywood to create a massive escort card/seating chart wall for your guests! These are perfect to fill an empty space in your venue while filling it with something practical and fun!
Dessert Wall
Donut walls, cookie walls, or any kind of dessert walls will always be a fun piece for your guests to choose what desserts they want! This is perfect if you don't have much space on your dessert table and need more or want something unique your guests will remember.
Photobooth Backdrop
Any kind of fun backdrop such as tapestry, walls or even a flower wall can be the perfect photo prop, but also a fun touch to add to your space. The options with backdrops are truly endless!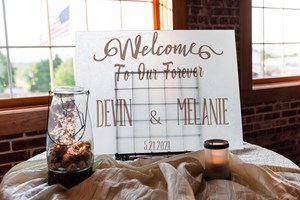 Wedding Signage
Wedding signage isn't only necessary but can also be a great way to showcase your wedding theme! Use handwritten signs, hire a calligrapher, or print your signage! Here at the Rail, we also do handwritten calligraphy on our signs! If this is something you're interested in, definitely talk to your wedding planner.
Some Signage Ideas:
• Welcome Sign
• Seating Chart
• Table Numbers
• Bar Signs
• Appetizer Signs
• Card & Gift Signs
Talk to your wedding planner about what décor the Rusty Rail has to offer!!
~RR Wedding Team
Photography: Emily Taylor Photography