Wedding Highlight: Alyssa & Aaron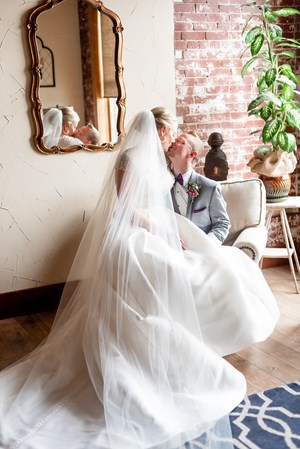 On June 19th, 2021, we had Alyssa & Aaron's wedding here at the Rail, and it was absolutely stunning! Their modern touches with pops of color made for such a great theme that had us all speechless - just wait until you see it for yourself!
The Dress
Alyssa had the most gorgeous dress with two unique looks! For the ceremony she wore a beaded top over her dress which was taken off for the reception!
For a little extra flair, she added a gorgeous belt to pull the reception look together. How pretty are both looks!?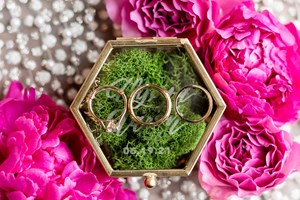 Detail Shots
Tara Betz from Antiquity Photography did a stunning job with Alyssa & Aaron's photos (of course), but we loved the detail shots!
Alyssa & Aaron's rings paired so well together and made for such a pretty picture! We're loving the comeback of yellow gold! We couldn't forget the customized ring box! This shape tied in with the reception centerpieces, the arbor, and the other décor! These details were planned out so perfectly.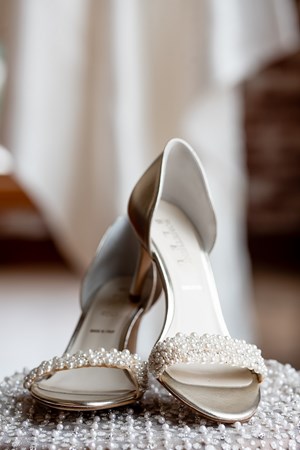 These heels seriously make our hearts so happy - look how perfectly they match Alyssa's beaded top and earrings! So perfect!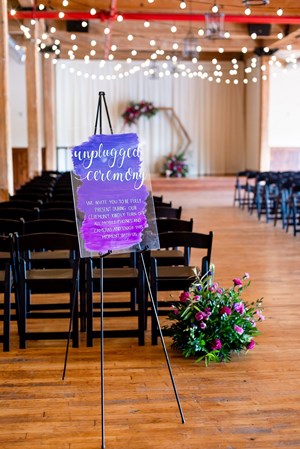 Ceremony Space/ Setup
Alyssa & Aaron's colors were gorgeous - look how well they tied into their unplugged sign! This style of hand painted sign is all over our Pinterest boards and we can't get enough!
The arbor isn't what you'd traditionally assume to be an arbor, but we're loving this modern spin! With some florals, of course!
Weir Rental hung these lights throughout the Great Room space, and it created such a pretty atmosphere!
Any Event hung the draping in front of the stained glass - doesn't it add such a soft touch!?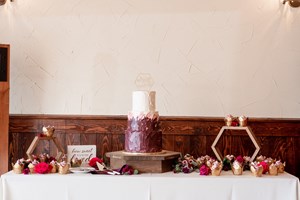 Reception Details
Oh. My. Gosh! This dessert table will have your mouth watering - just look at these cupcakes! And the highlight of the show, the most stunning cake!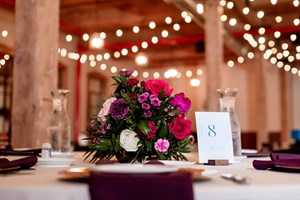 Saying we were all in love with these centerpieces and table décor is a major understatement. And the lights in the background? LOVE!
A mix of round and rectangle tables were the perfect layout for this space!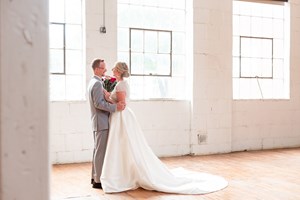 In Conclusion
We absolutely loved having Alyssa & Aaron's wedding here! They had such a great team of vendors to work with and we loved every second! A huge thank you to everyone who was involved in this gorgeous wedding, we couldn't have done it with you.
~RR Wedding Team
Vendor Details:
Venue - Rusty Rail
Florist - Lavender & Locks
DJ - Nittany Entertainment
Draping - Any Event
Edison Lighting - Weir Rental
Photographer - Antiquity Photography
All Linens - Wash Tubs