Things I Wish I Knew Before My Wedding Day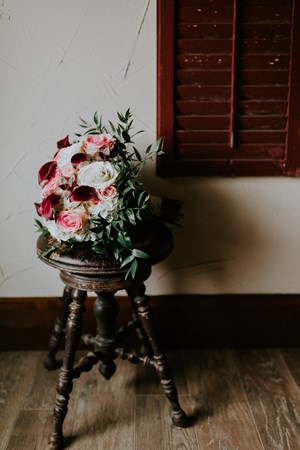 Your wedding day is a special day for you and your spouse, but also all of your friends and family! Here are a few tips from our team that can help your day go as smooth and be as memorable as can be!
• It can be really difficult to walk around and talk/thank all of your guests for coming to your big day, especially with bigger weddings! We commonly see couples touching each table after their meal or at some point during their reception. Whenever you decide, allowing yourselves a few minutes with each person can ensure you make it to everyone, as well as having some time to talk to each! This is something that's really important so all of your loved ones know they're appreciated, but also give you and your spouse a chance to see everyone that attended your wedding!
• Your wedding dress will get dirty!! Be sure to have your dress cleaned and preserved as soon as possible. The longer your dress sits, the more time stains have to set into your dress making them impossible to remove! Some brides also decide at this time to donate their dress, sell their dress, or even alter their dress into a skirt or new piece of clothing.
• Remember to eat! Your day may move so fast that this won't even cross your mind the day of. Whether you decide to order food the day of or have someone prepare food for you and your wedding party, be sure to eat something! Here at the Rail we can provide food for you and your bridal party as well, and deliver it to your room for you to save you the hassle!
• Most importantly, don't forget to take it all in. This may sound cliché, but your wedding day will fly by in a blur. Take a moment alone with your spouse sometime in the evening, take a second to "smell the roses" (or whatever flowers you decided to have at your wedding), talk to your guests, or enjoy your meal. Whatever it may be, enjoy your day!
~RR Wedding Team