The Do's and Don'ts of Wedding Etiquette
Posted on February 11, 2021 in Rails And Veils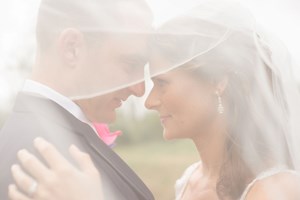 Wedding etiquette isn't as complex as you may think! Before saying "I do", keep these things in mind throughout your engagement!!
DO be sure to tell all your close family and friends about your engagement before posting it on social media.
You're engaged and you can't wait to share your excitement with all of your friends on your social media, but you haven't announced the engagement to your family and/or close friends yet. Be sure to tell everyone you feel close to about your engagement before posting about it! This is an important day in your life, and if the rules were reversed you'd want to know first as well!
DON'T invite guests to any wedding event if they aren't invited to your wedding.
When planning any bridal showers, bachelorette parties, brunches, dinners, or any other event pertaining to your wedding, be sure to only invite guests who are invited to your wedding! Inviting guests who are not invited to your wedding makes for an awkward explanation which will leave them feeling left out in the end, so avoid it all together! Besides, these events are meant to be enjoyed with your close-knit friends and family anyways.
DON'T send an invitation to guests who you know cannot attend.
Sending invitations to guests who you are already aware can't attend your wedding can seem as though you're asking for a gift even if this isn't your intention. However, this doesn't have to apply for close friends and family. If someone you're close to can't attend your wedding, sending them an invitation can be a keepsake. Adding a note with your invitation explaining your understanding and reasoning lets them know they're important and wanted but are under no obligation.
DON'T leave your guests waiting too long for the reception to start!
Understandably, your wedding day is an absolute blur and the timeline will fly by leaving you wondering how it's really all happening! Depending on what's on your timeline between the ceremony and reception can determine how long of a cocktail hour your guests will have to enjoy. Be sure to not allow too much time and leave your guests waiting for too long! Talk to your wedding planner and photographer beforehand about any concerns with your timeline. When the day comes, they'll be sure your wedding day runs as smoothly as can be!
DO send your thank-you cards right after your wedding.
Don't wait until a year after your wedding to send out your thank-you cards! They'll be much harder to write, and it'll be harder to remember who gave what! Keep a list of everything you receive up to your wedding and on the day of and write thank-you notes as you receive them. This makes it easier on you, and lets your guests know their gifts and presence were valued. In addition, handwriting these cards adds a special touch that an email cannot. Be sure to take the time to show your appreciation!
DON'T forget to feed your vendors!
Your vendors will most likely be with you for the extent of your day and they'll need to eat as well! We offer vendor meals here at the Rail, so be sure to be in contact with all your vendors regarding food! In most cases, our team will serve your vendors directly after we've served the meal to you and your spouse and all your guests. This allows your vendors to enjoy their food, but not miss any important moments such as the toast(s), a prayer before the meal, or the dance floor afterwards!
All about plus ones.
Knowing who to give a plus one to and who not to can be a difficult decision. Typically, a good rule of thumb to follow is if your guest is engaged, married, or living with their partner. If any of these options apply, your guest would appreciate the plus one. If your guest is casually dating, you don't have to give them a plus one if you wouldn't like! This decision is entirely up to you and your soon-to-be-spouse. Keep in mind how much space you have in your venue and what your budget looks like. When sending out your invitations, be sure to address the names of your guest and the name of their plus one! This ensures that the plus one being invited is clear and understood.
~RR Wedding Team