Sign, Sealed, Delivered!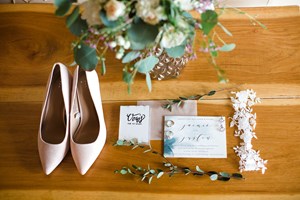 Photo captured by Dear Grace Photography
When selecting your stationary for your wedding, keep in mind that this is what your guests will see first. You will take months to plan your perfect day to make your vision become a reality; don't forget about your stationary!! Your save the dates and your invitation will set your guests tone and idea of what they experience on your Big Day! There are many different options available to select from online, or maybe you want to hire a graphic design artist to create something custom. Your save the dates, invitations, rsvps, thank yous, menus, etc. should all reflect your wedding day. Are you going with an outdoors theme, elegant, simple, modern, think about your colors for your wedding. The options are endless.
Tell us what your invitations are like!
~RR Wedding Team