Post-Wedding Organization
Posted on September 30, 2020 in Rails And Veils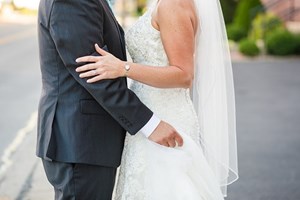 Your wedding is approaching quickly; one thing to think about is your post- wedding organization! Our team is here to make the tear-down and clean-up process as smooth as can be, but here are a few things that can keep you organized and on track!
As we briefly discussed in our "Staying Organized on Your Wedding Day" blog, assigning trustworthy family and friends to keep track of your personal belongings can be an absolute game changer! To save yourself the stresses of misplacing your phone or forgetting where you placed your wallet, assign somebody to these items! Here at the Rail we offer one of our suites to the bride and bridesmaids for the getting ready process in the morning and to keep all possessions in until the end of the wedding night. Having a designated bag to put important items in, or keeping the important things all together can save you from the hassle of digging through all of your bags to find that one item!
After your wedding is over, the tear-down of all your decorations begins. Labeling boxes, crates, or whatever else you may have brought your items in can keep everything organized and lets us know where each piece goes, especially if not all the décor is yours!
A few more things to think about after your wedding is sending out your thank you cards, cleaning and preserving your dress, ensuring you paid all vendors and left reviews, returned all items that were unused from your wedding and/or duplicate gifts, and completing all legal paperwork. Some fun things to add to this list would be creating a photo album to remember your big day, having small gatherings to catch up with friends and family to reminisce, and deciding how to reuse any favors that weren't taken by your guests!
These are just a few tips to keep you on track post-wedding, but creating a check list of all your to-do's can be extremely helpful in ensuring you don't forget any important tasks! Most importantly, don't forget to sit back and enjoy married life!
~RR Wedding Team