New Name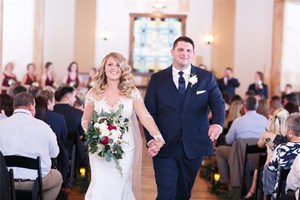 Captured by Virginia Ashley Photography
You said "I do" and stole his last name. Now what? You may technically have a new last name but you need to make it official!
The first place you will want to start is with the social security office. You will need to have a new social security card to make all other changes. This change is also something that needs to be completed in person. It will take 5-7 business days to receive your new card in the mail. After you receive this you will want to change everything!! This is a process and will take a while. Below is a list of just a handful of documents that will need updated with your new last name.
~ Bank Account(s)
~ Checks
~ Driver's License
~ Work documents
~ Insurance (car, health, life)
~ Email
~ Etc.
We hope this helps all newly married couples!!
~RR Wedding Team