Posted on September 02, 2020 in Rails And Veils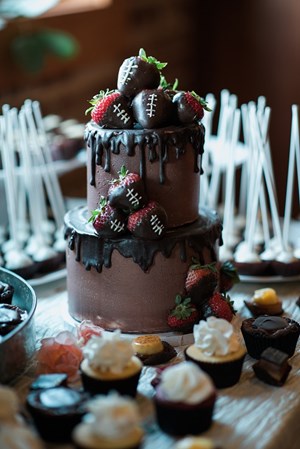 You're engaged and starting the planning process, but how do you create your wedding to mirror you and your soon-to-be spouse's personalities? Choosing a theme for your wedding is an exciting step to preparing for your big day. Through this, your personality, interests, loves and even memories can be incorporated to create your perfect wedding day.
When deciding on a theme, a few things to keep in mind are what season your wedding will be in, your venue, your favorite color(s), a shared passion for something, your roots/heritage, your budget, and what your dream wedding will look like. When looking for inspiration, Pinterest will become your best friend! Incorporating personal belongings or symbols can make your wedding unique to you. This could include your favorite flower, sentimental items as décor, a favorite quote or saying, a customized cake topper or a groom's cake. You name it!!!!
Overall, be true to who you both are. There is no such thing as a "perfect" way to plan your wedding, so doing what suits you will make your day as special as it can be!

~RR Wedding Team