Posted on February 16, 2018 in Rails And Veils
Let Us do the Planning!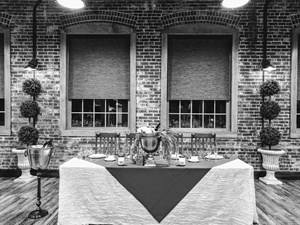 Photo captured by Rusty Rail Event Planner, Shannon Bolig. Decor provided by GHR Rental
Now that you are engaged the fun begins with planning your dream wedding. For some, planning their special day is something that they have been waiting for! Some don't even know where to start. If you are unsure where to start the best thing for you to do is hire a Wedding Planner! A Wedding Planner is someone who sleep, eats, and breaths weddings. They know all the ins and outs of planning your perfect day. They will help keep you on the right track through all the planning and details. Some venues have their own wedding planners available to couples at no additional charge. If this is the case, you are lucky!! Take advantage of the resources that you have available. If you don't have a wedding planner it is definitely something you should work into your budget for the day of your wedding. The last think you want to do is worry about the little things on one of the biggest days of your life. So, what are you waiting for…. call a Wedding Planner and stop worrying!!
~RR Wedding Team