Favors for Everyone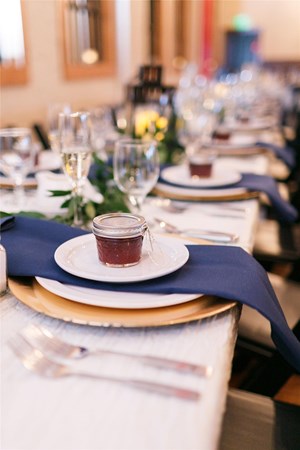 Think back a few… no many years ago when you would go to wedding and they handed you a small plastic bubble container or even a bag of bird seed after the ceremony as a "Thank You". This was your favor!
The favors at weddings today vary so much depending on the couple, the season, the theme! For example if your wedding was in the fall or winter a popular favor may be a candle with a custom logo from the wedding that says "keep the fire burning" or little ornaments to hang at the holidays. If the wedding is a spring or summer wedding you may receive a favor that includes succulents or a custom can cozie. The options are truly endless for favors if you want to provide your guests with a small keepsake.
Now let's switch gears a little and say you and your fiancé would rather make a donation than purchase small items to give your guests. This is an option that we are seeing more and more. You can make a donation to the charity of your choice and let it be known at your wedding. Couples have created a poster to display, that included information from the charity. They have also written a small note to place at each table for guests to ready over dinner.
So tell us! What are your plans for your wedding favors?
~RR Wedding Team