Posted on November 01, 2017 in Rails And Veils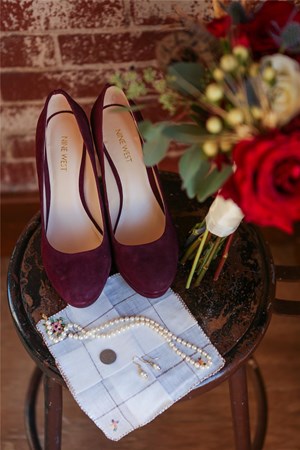 Through the planning process of your Wedding you will do a lot of over the phone talking with vendors. Your first conversations will be strictly business: name phone number, email, wedding date, times, cost, etc. This is great but you want to make sure that your vendors are the perfect fit for you. Make sure you are comfortable with them, they listen to your wants and needs, and are going to make your Wedding day perfect. There is absolutely no better way to get to know someone then meeting and talking in person. At that moment of meeting with them, you will know from the start if the fit is right!
Now, to do so can be hard sometimes with everyone's busy schedules. So, what better place to talk with vendor than to attend a Bridal Expo or a Wedding Extravaganza! All types of vendors, from all areas will be in one place just waiting to talk with couples about their special day! If you have not already attending a show, what are you waiting for?
Rusty Rail Brewing Company is hosting a Wedding Extravaganza on Sunday, November 5, 2017 from 1:00 pm to 4:00 pm. There are a limited number of tickets and they are going fast. Don't miss this opportunity to talk with vendors and get that butterflies in your stomach, excited feel knowing that you just met the person who is going to help make your Wedding Day PERFECT!!!
Call us today, reserve your tickets 570-966-6470
~RR Wedding Planner