Everything You Need to Know When Creating Your Wedding Website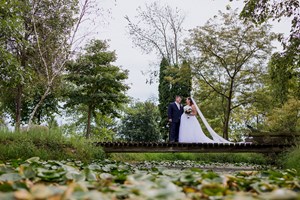 Wedding websites are the perfect way to display your wedding and you both as a couple, and bonus - it lets your guests know the little details of your wedding! Having everything all in one place is convenient for not only you but all your guests. Here's why we think you should create your website!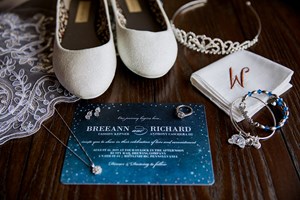 When Should You Create Your Website?
It's never too early to create your wedding website, working ahead can save stress and allow you to thoroughly think through what you want to add! However, we suggest you start your wedding website no later than 10 months prior to your wedding day. This allows enough time to add what you need while having fun creating it throughout the process!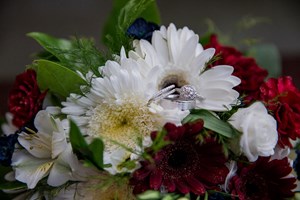 Where Should You Create Your Website?
There are so many options when it comes to deciding where to create your wedding website. Here's a few options!
Budget Friendly
The Knot
Wedding Wire
Minted - Weddings
"Luxury"
Squarespace
Wix
Riley & Grey
Our Overall Favorite
Personally, we love the Knot's wedding website creator the best! With options to upgrade and unlock more templates, this website is free and extremely easy to use. Use the Knot Registry and link this to your website for easy access and have your guests RSVP on your website if you're opting out of traditional RSVP's!


What to Add on Your Website
The options of what to add on your website are endless! However, here's a few ideas we love to see on wedding websites!
Your Wedding Date & Location
This might seem obvious, but don't forget these super important details!

Photos!
Again, might seem obvious, but adding photos makes your website so much more personal and customized.

Wedding Day Timeline
For your guest's convenience, include your wedding day timeline. This includes the ceremony start time, cocktail hour/appetizers, reception start time, departure and any times of other events that are important throughout your day that you'd like your guests to know about.

Your Registry
If you're wondering where to link your registry if you can't put it on your invitations, you're at the right place. Link your registry to your wedding website and let it spread by word of mouth!

Accommodation Information for Out-of-Town Guests
If you have any out-of-town guests attending your wedding, considering where they will stay the night before and/or after your wedding is crucial! Here at the Rail, we have 8 suites in total, 6 to be used on your wedding night, and 3 apartments that are perfect for your guests. This keeps them on site and saves the hassle of transportation! However, if you do have more guests than we can accommodate, we'll work with you to create a room block with a local hotel for your guests. Include all information of lodging, transportation details (if applicable), things to do and places to eat to welcome your guests and make them feel comfortable.

Create an "Our Story" Section
While many people attending your wedding will know the both of you very well, there will be some who may not know the whole story or who you both are individually and as a couple! This is the perfect way for your guests to feel involved in your wedding especially if they're not immediate family or close friends. Even for those who do know you, this is always an exciting section to read as it transforms your website to who you both are!

Introduce Your Wedding Party
Obviously, this isn't required! However, it can be such a fun way for your guests to learn about your wedding party and gives you the opportunity to tell the story of the importance of them in your life. Add photos, fun stories, memories, etc.

Dress Code Information
If you're planning on having a dress code at your wedding, be sure to include this on your invitations but also on your website! This lets your guests know what's expected of them at your wedding.

Announcements
Be sure to include any announcements such as an adult only wedding announcement, social media rules (unplugged weddings, and so on) and any other information you need your guests to know.

Q&A
Including a question-and-answer section can be extremely helpful for your guests! Include any questions that you think guests may ask and include your answers with them.

~RR Wedding Team
Photography: Emily Kane Photography