Don't choose, FLIP!!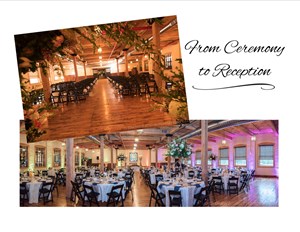 Photos captured by Shannon Allison Photography
Finding your venue to fit your needs could be one of the most challenging parts of starting to plan your wedding. What if you find the PERFECT space for you ceremony but it is also the PERFECT place to host your reception. Believe it or not, you don't have to choose! The idea of "flipping" your wedding has become very popular. Imagine your ceremony space being completely transformed in one hour to create a grand reveal of your dream reception. Here at the Rusty Rail our Wedding Specialist and staff have perfected making that a reality for you on your wedding day!
~RR Wedding Team