Posted on September 05, 2019 in Rails And Veils
Box it Up!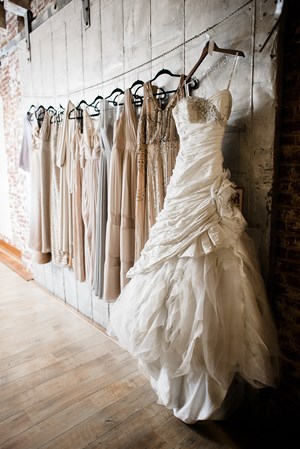 Your wedding day has come and gone! The gifts have been unwrapped, put in their place at home. Thank you cards have been written and sent out. You may find yourself just now receiving your photos or maybe even your video to relive your 'Best Day Ever!' You may think about everything that you took months to plan: the decorations, the flowers, the cake, and of course finding your perfect dress!
OMG….. What happens to your dress now that everything is over? Did you even think about it?
Our Wedding Planner here at the Rusty Rail has first-hand experience with this. She got married the beginning of the year, and after her wedding life continued to happen. It never dawned on her to do anything with her dress. It was in the bag, hanging in a closet. Still bustled, still a chocolate stain on the inside lining from eating dessert and still rocking the dirty lace at the bottom from dancing the night away! Does this sound like anyone else?
There are different options available to preserve your beautiful dress. First thing you will want to do is have it dry cleaned. No matter which option you choose, make sure it is clean and at its best. Call your local dry cleaners, many have options that allow you to have it cleaned and preserved by them (This is what our Wedding Planner did with her dress). They provide different options as to how you would like it stored; in a garment bag or in a box. The process may take a few weeks or even months, but totally worth it!
~RR Wedding Team