Alternatives to Traditional Wedding Ceremonies
Don't get us wrong, we still love traditional weddings (they are still here for a reason!). However, as the times change, so do weddings. Here are alternatives to traditional wedding ceremonies you may or may not have considered.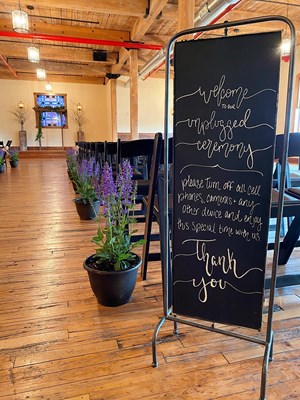 Unplugged Ceremony
Already so well-known, and for a good reason, unplugged ceremonies are a great option for every situation! Asking your guests to not take pictures and videos allows all your guests to be present, gives your photographer/videographer a better view and shot and takes away any disturbances from your ceremony.
Personal Vows
Writing your own vows is the perfect way to add a personal touch to not only your wedding ceremony, but also your promises to each other. This makes for a great video as well if you're hiring a videographer for your big day!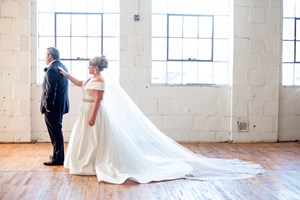 First Look/ Morning Of
In traditional ceremonies the couple doesn't see each other before the wedding. However, first looks are becoming more and more popular with weddings! However, there is an alternative to this if you don't want to see each other dressed up for the wedding! Spend some time together the morning before your wedding, either alone or with family, friends, your wedding party, etc. and celebrate doing something you both enjoy. Go out for breakfast, take a yoga class, you name it. This gives you some time together before all the craziness and gives you a chance to take everything in.
Walk Down the Aisle Together
Walking down the aisle can be intimidating if you don't like being the center of attention! Some couples have been walking down the aisle together to ease their nerves and have the "spotlight" of the aisle moment on them both.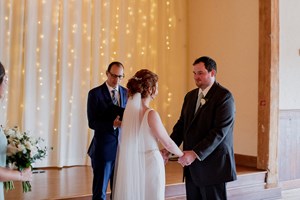 Ask a Friend or Family Member to be Your Officiant
A great way to involve a close friend or family member in your wedding is by asking them to be your officiant. Do some research on how to become ordained before anything else! Do keep in mind, if you're asking someone who hasn't done this before they won't have the expertise that a trained minister/pastor/officiant would have.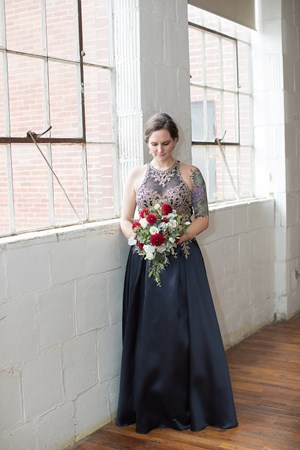 Wearing White
Not only the bride has to wear white! Some couples have asked their wedding party to wear white, and in some cases even all their guests! It makes for a gorgeous aesthetic and even prettier pictures.
On the flip side, if you like the idea of your wedding party and/or your guests wearing white, but you would still like to stand out, consider wearing your favorite color! The pop of color in all the white makes for such a unique style.
~RR Wedding Team
Photography: Sparkx Entertainment, Antiquity Photography, Emily Kane Photography and Sarah Mumper Photography