20 Mistakes to Avoid on Your Wedding Day
Part 1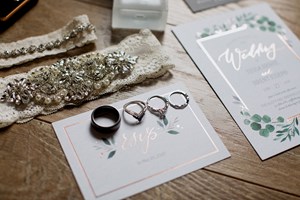 Wedding planning is such a fun journey with so many experiences along the way! Check out our list of things to avoid during your planning process to have the smoothest and best experience possible - with no regrets! Here's 10 common mistakes, stay tuned for the continued blog next week!
Not Asking Questions
One of the most common mistakes couples make when planning for their wedding day is not asking enough questions. No this doesn't make you overpowering, and trust us, it's a relief when couples do ask us questions! This avoids any confusion or miscommunication and ensures you know exactly what you're getting. Of course, trust the people you're hiring - but don't be afraid to speak up over anything, big or small!
Announcing Your Engagement Too Quickly
We know it's tempting - posting a picture of your gorgeous new ring might be the first thing your mind runs to! However, share this big news with your family and loved ones first! Hearing about your engagement through an Instagram post and not from you and your soon-to-be-spouse can be upsetting for the people closest to you.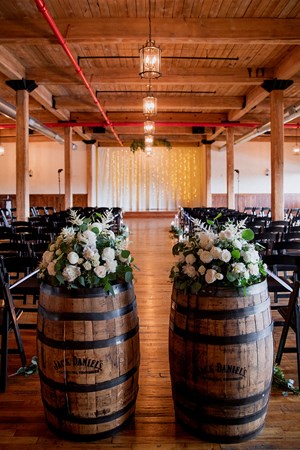 Letting Other Opinions Change Your Vision
Just because its "tradition" doesn't mean you are required to do it. If you'd like to do something unorthodox or even just a little differently, don't let others' opinions get in the way of your dream wedding!
You Take on Too Much
Coming from someone who works in the wedding and event department, it can be very easy to get yourself too involved with all the little details of your big day! Don't forget your family and friends are there to help and support you through this exciting time. Ask for help when you need it, and if you're finding everything you'd like to do is too much, cut out a few things that aren't as important to you. Nobody will know you didn't end up DIY-ing your glitter soles on your heels!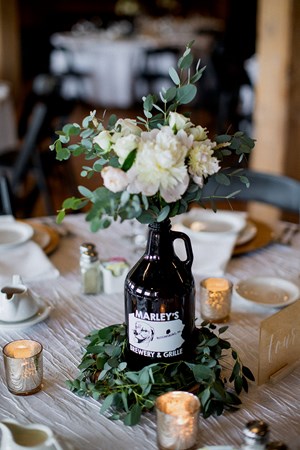 Inviting Too Many People
One mistake that is super common is inviting too many people. Whether your budget doesn't allow for your guest count or your venue's capacity doesn't match your numbers, inviting too many people can easily cause problems of not enough seating or not enough money left in your budget. Consider inviting the people closest to you first, and as you receive your RSVP's, invite more of your guest list as necessary.

You Over Decorate
A common misconception when it comes to weddings is that you have to have the most expensive floral arrangements with a grand arch and expensive lighting - this isn't true! Sometimes less truly is more. Before buying or renting your decor, book your venue first. Not only will the style of your venue aid you in the style of your decor, some venues offer access to their decor. Here at the Rail couples are able to use any of our decor that they'd like for free! At the end of the day, it saves you money and doesn't make the space feel too overpowering.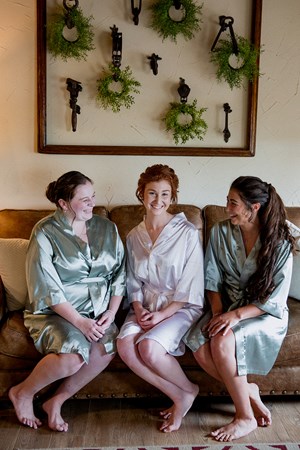 Not Hiring Professionals
We totally get it; you're trying to cut some costs. However, don't skimp out on hiring the pros! When hiring a professional vendor, you're not only receiving the incredible work they bring, but also the organization, professionalism and support they bring! The pros know what to do to keep everything running smoothly and out of your hands so you can sit back and enjoy your big day! If you're struggling to stay on budget, talk to your vendors about different package options and details to work within your numbers!

Not Having an Engagement Shoot
An engagement shoot is the perfect way to get to know your photographer and get gorgeous pictures to capture this milestone in your life! Use these on your invitations, display them at your wedding, or keep them as a personal keepsake to hold onto for years to come. Many photographers offer engagement shoots in some of their packages or as an extra, so be sure to talk to your photographer first thing!
You Over-Do It on Pre-Wedding Day Self Care
Yes, that new face mask you saw at Target might be screaming your name, but don't do it! Avoid any self-care products you have not recently tried and know works for you, especially the days leading up to your wedding! Maintain your normal diet, aka don't crash diet - this will only hurt you. Drink lots of water, and stick to the products you're used to.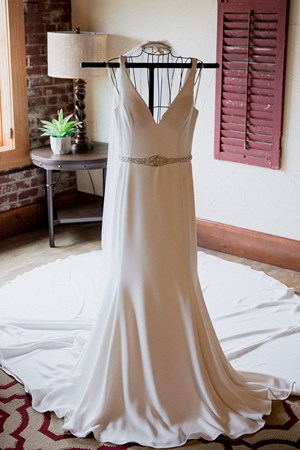 Ordering Your Dress Too Late
A general rule of thumb is to order your dress after you book your venue, but as soon as you can. Only allotting a few months to get your dress can result in higher prices, fewer options and the risk you won't be 100% happy. Of course, this isn't always possible in every case, but we recommend saying yes to the dress 9 months out from your wedding day. Just remember to keep an open mind no matter what the situation!
Stay tuned for Part 2 next week!
~RR Wedding Team
Photography by Emily Kane Photography