20 Mistakes to Avoid on Your Wedding Day Cont.
Part 2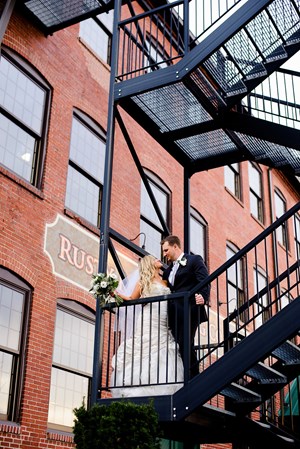 In continuation with last week's blog, here's the other half of the list of 20 mistakes to avoid!
You Don't Say Hello to All Your Guests
One of the biggest mistakes couples make is not allowing enough time to say hello to all their guests. We completely get it, this can be challenging, but it's so important! This shows all your guests you care and that you're thankful that they came to show their support. Typically, the easiest way to ensure you say hello to all your guests is going around table to table during your reception. Receiving lines are slowly going out of style, and for a good reason too! These can take up a lot of time and can cut into your cocktail hour/photo time. Talk to your wedding planner about the best time to fit in your greetings!
Letting Wedding Planning Take Over Your Life
Wedding planning is such a fun time and a huge milestone but be careful to not let it completely take over your life! It's important to sit back and enjoy your engagement and take in all that this stage of life brings. Don't stress or worry yourself out over the little details!
Not Sticking to Your Wedding Budget
Expenses add up quickly, and it's totally understandable as to why. The wedding industry has so many options and opportunities with endless routes to go! However, make a budget in the beginning of your engagement and stick to it throughout your planning process. This will save so much stress, and you won't have to worry about where the extra money is coming from. Be sure to write down all your expenses and keep track of them along the way. The Knot has a perfect budget calculator that keeps all your expenses in line and organized!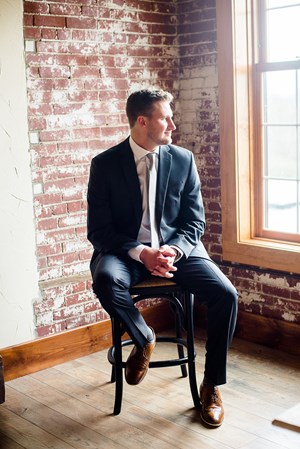 Ignoring Your Hidden Costs
In addition to setting a budget, having money set aside for hidden costs is key! Always allow yourself to have a "rainy day wedding fund" or in other words, a few extra dollars set aside in case of any unexpected costs. To be even more prepared, consider these hidden costs that are commonly overlooked:
Postage Stamps

Marriage License Fee

Gratuity & Vendor Tips

Dress/Tux Alterations

Hair/Makeup Trials

Stylist Off-Site Fees

Wedding Party Gifts/Parent Gifts

Transportation Costs

Rehearsal Dinner/Day of Food

Post Wedding - Thank You Cards, Pressed Bouquets, Dress Preservation, etc.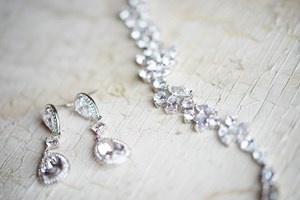 You Let Pinterest Take Over Your Mind
Let's be real, when we think weddings, we think Pinterest; and that's totally okay! However, don't become so wrapped up in the Pinterest world that you set unrealistic expectations for your wedding day. Many of the photos you're saving to your boards are mostly staged shoots anyways; so use them as inspiration, not as an exact way to plan your wedding!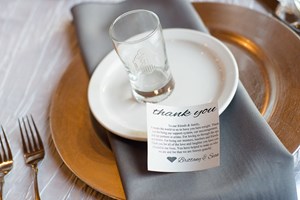 Not Sending Your Thank-You Cards Right Away
Thank-you cards may seem like such a simple gesture, but they are so beyond appreciated! Letting your guests know you appreciated their presence and support on your big day will always mean the world. Don't push off sending your thank-you cards over a year past your wedding day; however, the sooner the better!
You Do a Singles Table
Please don't be this couple! Doing a singles table is awkward and keeps guests away from other family and friends. Avoid making your guests feel like you're trying to match them up and seat them just like you would for any of your other guests! They'll thank you!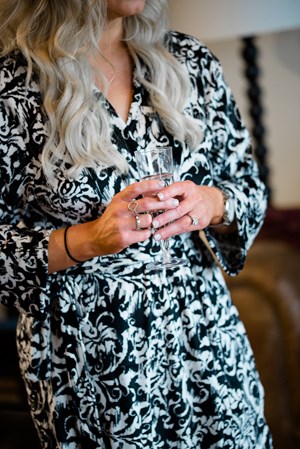 Not Scheduling Ring Maintenance Appointments
This is it, you're engaged, and you have a beautiful ring to show it! Keep up with ring maintenance appointments to keep it sparkling the same way it was when you first got it! Many jewelers recommend appointments but talk to yours about how often your ring should be looked at. On a side note, don't forget to have your ring cleaned before your wedding day! It'll be the highlight of many photos and the last thing you want is a dull ring.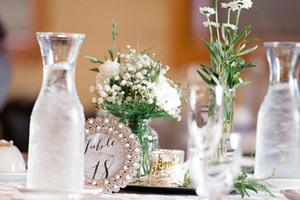 There's Too Much Time Between Your Ceremony and Reception
Don't leave your guests waiting and wondering when the reception is going to start! Keeping your guests' needs in mind will make for a smooth wedding and happy friends and family! Here at the Rail, we'll plan your timeline with an hour in between your ceremony and reception. We call this the cocktail hour and is when guests are served appetizers and you can take your wedding photo
Forgetting About What's Important
Most importantly, don't forget about what's most important. You're getting married, and this symbolizes your love for each other and a lifetime of memories. Don't get so wrapped up in the little things that you miss this special day!
~RR Wedding Team