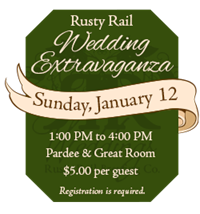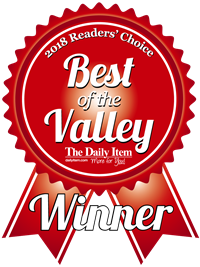 Game Room Menu
Small Plates
Cheddar Sourdough Pretzels - Baked fresh every day, served with ale cheese or coarse honey mustard
BBQ Nacho Bowl - Seasoned tortilla chips w/ slow smoked pulled pork, queso sauce, cheddar jack cheese, refried beans, house pickled jalapenos, cilantro & pico di gallo
Smoked Wings - 1lb hickory smoked jumbo wings served with crisp carrots and celery and your choice of bleu cheese or ranch
Available in: Mild buffalo, Hot buffalo, Spicy BBQ, Smokey old bay ranch, Honey habanero, Blackened rub, BBQ rub
Boneless Wings & Fries- Southern fried chicken breast pieces, tossed w/ your choice of sauce, Served with seasoned fries and garlic aioli
Available in: Mild buffalo, Hot buffalo, Spicy BBQ, Smokey old bay ranch, Honey habanero, Blackened rub, BBQ rub
Hen House Poutine- Crisp waffle fries topped with chicken gravy, boneless wings, breaded cheese sticks & bourbon white balsamic honey drizzle
Parmesan Truffle Tots - Crisp potatoes tossed with truffle oil & shaved parmesan served w/ garlic aioli
Crabby Pot Stickers - Crispy, jumbo lump stuffed dumplings in a miso soy broth , served with pickled vegetables, toasted sesame seeds & micro cilantro
Bacon Cheeseburger Spring Rolls – Grilled sirloin burger, hickory bacon bits, American cheese & caramelized onions wrapped in a crispy spring roll with sweet pickle slaw and chipotle ketchup
Crispy Ale Battered Green Beans - Golden fried, topped with shaved asiago, served with chipotle aioli dipping sauce
Big Plates
Pub Burger - 1/2lb brisket & sirloin blend, topped with baby greens and tomato served on a brioche roll.
Build it to your liking with: cheddar, American, pepper jack, swiss, thick chipotle bacon +2 onion jam +2 pork bbq +2 or extra cheese +2
Sweet & Spicy Burger - 1/2lb dry rub seasoned burger topped w/ thick chipotle bacon, pepper jack cheese, brown sugar onion jam, baby greens, roasted red tomatoes & spicy aioli
Adult Grilled Cheese - Grilled ciabatta filled w/ American, sharp cheddar, swiss, herbed tomato slices & double smoked bacon, with sweet tomato sauce
Chicken Fajita BLT- Fajita chicken layered w/ charred onions & peppers, bacon, tomato slices, arugula, & smoked gouda, drizzled w/ ranch aioli
Shrimp Po Boy - Crispy panko shrimp topped w/ organic greens, spicy aioli, pickled cucumbers, red onion, tomato salsa on a semolina roll
Flat Bread Pizza - Griddled sour dough topped with herb roasted sweet red and yellow heirloom tomatoes, smoked aged provolone, champagne cheddar cheese, pico di gallo and baby greens
Add: grilled fajita chicken +4
Reuben Wrap - Seared corned beef in a whole wheat wrap with sweet slaw, 1000 island dressing, crisp fries and organic greens
Simple Green Salad - Tender baby greens with cucumbers, black olives, tomatoes, red onions and croutons served with a house made roll
Add: grilled fajita chicken +4 boneless wings +4 panko breaded shrimp +6
Dressings Available: Bleu cheese, Ranch, Red Wine Vinaigrette, Ale Honey Mustard or White Balsamic Honey
Kid's Menu
Boneless Wings & French Fries
Grilled Cheese & French Fries
Mac & Cheese Bites with Tomato Sauce
Sides
Basket of Fries

Basket of Waffle Fries

Basket of Chips

Basket of Tots

Green Salad
Wing Night
Wednesday Night Wings & Trivia
Our signature smoked or boneless wings in your choice of hot, mild, bbq or the rotating flavor. Available from 4PM-10PM. "Trivia's Brewing" with our head brewer Michel from 6PM-8PM.
Wing Alternatives
Pub Burger
A half-pound blend of ground brisket and sirloin, grilled to order and topped with baby greens, vine ripened tomatoes, red onions and pickles. Served on a toasted brioche roll.
Mini Cheddar Sourdough Pretzel Knots
Made fresh each day and great for sharing. Served with your choice of spicy aioli, ale cheese or coarse grain beer mustard dipping sauce.
Adult Grilled Cheese
Griddled ciabatta filled with American, Swiss, cheddar, herbed tomato slices and double-smoked bacon. Served with tomato sauce.
Game Room Salad
A bed of organic greens topped with olives, cucumbers, grape tomatoes and house made croutons. *Add Chicken or Panko shrimp. Dressings: Ranch, Blue cheese, Red wine vinaigrette, Ale honey mustard, Balsamic
French Fry Basket
Waffle Fry Basket