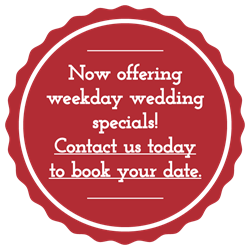 Brewpub Menu
Pub Starters
Sourdough Pretzel Knots – Baked fresh every day, served with choice of ale cheddar or coarse honey mustard
Cheese Steak Spring Rolls – Filled with shaved beef rib eye, caramelized onions & American cheese served with slow roasted tomato dipping sauce
Buffalo Valley Wings – 1lb. of wings traditional or hickory smoked served with crisp carrots and celery with your choice of bleu cheese or ranch
Available in: Mild Buffalo, Hot Buffalo, Mango Habanero, Chipotle BBQ (Dry rub), Spicy BBQ & Sesame Orange Teriyaki
Jumbo Lump Crab Cake – Maryland style, blue crab cake served with organic greens and spicy aioli garnished with aged balsamic drizzle & crispy yam straws
IPA O-Rings – Sweet Vidalia onions breaded with crunchy Japanese bread crumbs, served with a spicy aioli
Fire Roasted Salsa Nachos – House made tortilla chips topped with melted cheddar jack cheese, queso blanco sauce, refried beans, scallions, cilantro, salsa and black bean chili
Add fajita grilled chicken +4 or hickory smoked brisket +5
Loaded Yam Waffle Fries – Sweet potato fries dusted with cinnamon chipotle sugar, candied pecans and crisp seasoned chic peas, drizzled with bourbon maple ranch
Venison Meatballs – Tender meatballs accented with prosciutto ham and sage. Served with smashed red skin potatoes with a blackberry pan gravy
Calamari Rings – Lightly breaded and flash fried topped with roasted sweet tomato and cilantro chutney, roasted garlic tequila lime tartar sauce
Avocado Shrimp Toast – Grilled sourdough topped with seasoned avocado spread and jerk charred gulf shrimp, garnished with preserved tomatoes and tropical mango relish
Pot Stickers – Pan seared spicy pork and ginger stuffed dumplings in soy miso broth served with pickled vegetables, toasted sesame seeds and micro greens
Crispy Artichoke & Asiago Ravioli – Locally sourced from Fasta Co. quick seared and paired with herbed walnut pesto & sweet tomato puree topped with micro basil and shaved asiago
Rail Soups
Creamy Tomato Bisque – fire roasted tomatoes blended with basil and sweet cream. Served with a grilled mini sourdough and Havarti sandwich on the side.
House Ale Cheddar – blue collar blonde pureed with sharp cheddar, aged Colby and white pepper jack cheeses. Garnished with crisp potato skins, roasted salsa and garlic pretzel croutons
Feature Soup – rotating inspiration with creative garnishes. Ask your server for details!
Salads
Dressing served on the side Salads can be prepared gluten free—ask your server. Served with made today bread.
Add grilled chicken +4, smoked sirloin +6 or smoked salmon +6
Warm Brie & Apple – toasted imported brie with roasted vanilla bean apples and caramelized pecans on a bed of baby lettuce with cider laced vinaigrette
Pickled Strawberry Caprese – basil dressed arugula greens with white balsamic preserved strawberries. Garnished with heirloom tomatoes, fresh mozzarella and grilled crostini
Simple Green – organic baby greens topped with cucumber, olives, grape tomatoes, herb croutons and red onion
Classic Caesar - crisp romaine tossed with creamy garlic dressing served with shaved parmesan and XVOO grilled ciabatta
Power Salad – a robust mixture of roast veggie quinoa, white balsamic slaw, dried fruit granola and tender baby greens
Available Dressings: Red wine vinaigrette, balsamic vinaigrette, raspberry vinaigrette, ale honey mustard, ranch, roasted red pepper,Caesar or blue cheese.
Burgers & Sandwiches
Served w/ BBQ chips & a crisp ale pickle. Substitute grilled chicken breast or vegan black bean burger for any burger, any style, at no additional charge. Gluten free bread available upon request. Upgrade your chips to French fries +3
Pub Burger - Char grilled 1/2lb brisket & sirloin blend on a brioche roll with baby greens, tomato and ale onions Choice of - American, sharp cheddar, pepperjack, swiss, provolone
Add: chipotle bacon , onion jam , panko onion ring , pork BBQ , extra cheese , smoked brisket
Sweet & Spicy Burger – Dry rub seasoned burger topped with thick brown sugar candied bacon, chipotle mayo, sharp white cheddar, red onion, tomato and baby arugula
Hickory Smoked Pulled Pork BBQ – 1/2 lb. of slow roasted pork shoulder with ale BBQ sauce. Served with sweet slaw, panko onion ring and shrp yellow cheddar on a house brioche roll
Turkey Burger – Char grilled 1/2lb. Burger topped with thick cut bacon, yellow cheddar, cranberry onion jam, baby arugula and sage aioli drizzle served with crisp yams
Atlantic Haddock Po Boy – Ale battered filet on a semolina roll. Topped with spicy mayo, sweet pickle slaw, hot house tomato slices and baby greens
Open Face Roast Beef – Fork tender braised sirloin piled on grilled ciabatta ,with fries, wild mushroom gravy & green onions
Cheesy Waffle BLT – cheddar and chive infused waffles layered with Havarti, cheddar, aged provolone, roasted sweet tomatoes, thick bacon, vinaigrette dressed greens and garlic aioli
Memphis Hot – spicy southern fried chicken breast, sweet pickle slaw, house pickled jalapenos, slaw, baby greens, sliced tomato and red onion on a brioche roll
Rib Eye Cheesesteak - Half a pound of shaved rib eye with grilled onions, roasted tomato sauce and your choice of American, provolone or beer infused wiz served on a semolina roll.
Add bottomless fries +2 | Add yam waffle fries +3 | Add side salad +2 or Caesar salad +3
Small Plates
Bison Meatloaf – thick sliced and pan seared. Served with smashed potatoes and wild mushroom gravy
Thai Chicken & Rice– spicy soy sauce stir fried chicken and vegetables over ginger scented sticky rice topped with sesame won ton crisps
Iron Skillet Chicken & Biscuit – Rusty Rail's take on a PA classic! Roasted chicken breast simmered with root vegetables, Potatoes and poultry gravy topped with a buttermilk biscuit
Flat Bread Pizza Margherita – crisp sourdough crust topped with marinated fresh mozzarella, sweet heirloom tomatoes, basil leaves, aged provolone and a petite arugula salad
ENTRÉES
Served with butter poached vegetable assortment. (excludes Ravioli and Fish & Chips)
Add Simple Green Salad +2 Add side Caesar Salad +3
Hickory Smoked Brisket - 12 hour smoked fork tender brisket, served with crispy onion potato hash wolf king stout infused herb pan sauce
Faroe Island Salmon - Creole spiced and iron char grilled, served with crawfish tomato broth, rendered pancetta kale beans and a micro green salad
Southern Fried Chicken - Buttermilk breaded breast served with a rosemary waffle, sharp white cheddar grits and balsamic pickled watermelon, with honey bourbon drizzle
Beef Short Rib - Slow braised with merlot and double stout, topped with green apple slaw, caramelized root vegetables, demi glace and mashed red skins
Osso Bucco - Tender bone in pork shank with smashed red skin potatoes and merlot reduction, served with roasted sweet heirloom tomato and charred onion salad
Veggie Ravioli - Handmade stuffed pasta locally sourced from Fasta Pasta Co. Ask your server about this weeks chef inspired flavors, sauces and garnishes!
Jumbo Lump Crab Cakes - Crispy pan seared Maryland style blue crab cakes, served with lemon garlic aioli and chili romesco sauces & red sticky rice risotto topped with micro greens
New York Sirloin Strip Steak - 3/4 lb. iron skillet seared espresso spice rubbed center cut choice sirloin, topped with sweet & sour bourbon onion bacon jam and demi glace served with yam and smoked gouda gratin
Fish & Chips - IPA battered haddock filets with crispy yam fries, cornmeal hush puppies and remoulade
Filet Mignon – Pan seared petite center cut beef tenderloin with wild mushrooms and roasted sweet tomatoes, served with smashed sweet potato crisp and red wine infused au jus
Add pan seared crab cake +8
Cranberry Breast of Chicken – Lightly seasoned and pan seared, topped with citrus ale white balsamic cranberry salsa and reduced rosemary pan drippings with curried sweet walnut risotto
Desserts
Salted Caramel Cheesecake - Topped with sweet mascarpone and a salted bourbon caramel sauce in a chocolate pretzel crust served with vanilla bean crème anglaise, chocolate sauce, pretzels and pecans
Fool's Gold Float - House churned vanilla bean and Butterfinger gelato flooded with our Fool's Gold beer, topped with whipped cream, bitter chocolate sauce, vanilla custard and Butterfinger pieces
Warm Mini Skillet Fruit Pie - Changing seasonal flavors accented with house churned flavored gelato.
Flourless Chocolate Cookie Sandwich - Filled with whipped dark chocolate ganache, served with dark cherry vanilla bean gelato
Fruit Sorbet - Rotating seasonal flavors with garnishes, ask your server for details
Creme Brulee - ask your server for our current creation.
Peanut Butter Pie - Cookie crust topped with peanut butter and mascarpone mousse, bourbon caramel and dark chocolate sauce
Shooter Flight - Approximately 300 calorie shooters available in: Chocolate Raspberry Cake, Apple Crisp Cookies & Cream, Turtle Brownie, Lemon Tiramisu, Berry Compote Shortcake **Available individually or in a flight
Doggie Desserts
Rusty Rail Dog Treats
Spent brewery grain dog biscuits bagged and ready for your four-legged family members.