June 09, 2017
9:00 PM
Location:
Rusty Rail Brewing Company
5 N. Eighth St.
Mifflinburg, PA
$17 in advance, $22 at the door
Selwyn Birchwood, Florida's rising young blues fireball, is a guitar and lapsteel-playing bundle of pure energy. He delivers his original songs with a revival tent preacher's fervor and a natural storyteller's charisma made all the more impactful by his raw, unvarnished vocals.
Birchwood plays high-octane blues – at once deeply rooted, funky and up-to-the-minute – with true passion and honest emotion. With his band feeding off his drive and exuberance, the striking 6'3", 29 year old with his trademark Afro roams the stage (often barefoot), ripping out memorable guitar licks with ease.
His ability to win over an audience – any audience – is proven night after night on the bandstand. With his warm, magnetic personality, Birchwood is as down-to-earth as his music is fun, thought-provoking and vital. His mission is to spread his music far and wide, to share his joy, to play his heart out, and to push the blues into the future. "There's nothing I'd rather be doing than playing the blues," he says. "And I try to convey that with every song and with every performance."
Praise
June 09, 2017
9:00 PM
Location:
Rusty Rail Brewing Company
5 N. Eighth St.
Mifflinburg, PA
$17 in advance, $22 at the door
"A powerhouse player and emotive performer … his band, his material and both his skilled guitaring and soulful vocals are the essence of fully-formed. Birchwood is a major player. Highly recommended." - Rolling Stone
"Selwyn Birchwood is an indelibly modern and original next-generation bluesman; his tough vocals, guitar and lap steel touch on classic Chicago blues, Southern soul and boogie." - Washington Post
"Watch out for Selwyn Birchwood … a genius revelation and a pleasure. Roaring Fender Strat and down-south lap steel guitar." - Blues Matters
"Selwyn Birchwood is making waves, surprising people and defying expectations. Be on the lookout. He revels in the unexpected." - Living Blues
View All
Upcoming Events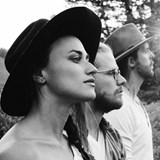 Excited and honored to have Bostons award winning trio, The Ballroom Thieves on our stage ! Winners of Live Artist of the Year , Americana Artist of the Year, and Folk Artist of the Year, 2016 Boston Music Awards.
Read More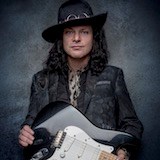 Anthony Gomes has been creating virtuosic, burning blues since his recorded debut in 1998. His authentic voice and the formidable guitar chops place him in the forefront of modern blues. We are excited to welcome him on our stage!
Read More