An Evening with:
Steve Forbert
February 09, 2018
9:00 PM
Location:
Rusty Rail Brewing Company
5 N. Eighth St.
Mifflinburg, PA 17844
TICKETS
Reserved Seating - $20
General Admission - $17
Day of Walk Up - $25
Steve Forbert
About:
After years with local bands, Steve Forbert left his hometown of Meridian, Mississippi, in his early 20s and
headed for the Big Apple in search of recording deals and larger audiences. He started out playing for change at Grand Central Station and hitting every open mic night he could before eventually moving into the club scene at infamous spots like New York City's CBGBs.
At a time when rootsy rock was fading in favor of punk-edged bands such as the Ramones, Talking Heads and Blondie, Forbert's folk-pop "Romeo's Tune" hit #11 on the charts and brought him into the international spotlight. Critics and the public embraced his melodic and lyrical styles, a more traditional sound among the post-disco punk and rock of the late 70s and early 80s.
Always following his own instincts, Forbert said, "I've never been interested in changing what I do to fit popular style and needs."

And that's the motto he has lived by since the release of his debut album "Alive on Arrival" in 1978. "Rolling Stone" contributing editor David Wild recently wrote that "now or then, you would have been hard-pressed to find a debut effort that was simultaneously as fresh and accomplished as 'Alive on Arrival.' It was like a great novel by a young author who somehow managed to split the difference between Mark Twain and J. D. Salinger."
View All
Upcoming Events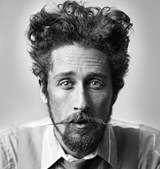 The Suitcase Junket is back ! His last show at the Rusty Rail was fantastic.. don't miss this one.
Read More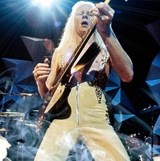 Join Paul Nelson and Johnny's Band in a concert experience that promises to be a Rock and Blues bash like no other. The Johnny Winter Allstar Band has been wowing audiences everywhere performing the incredible music played and loved by the late great Blues/Rock legend Johnny Winter.
Read More